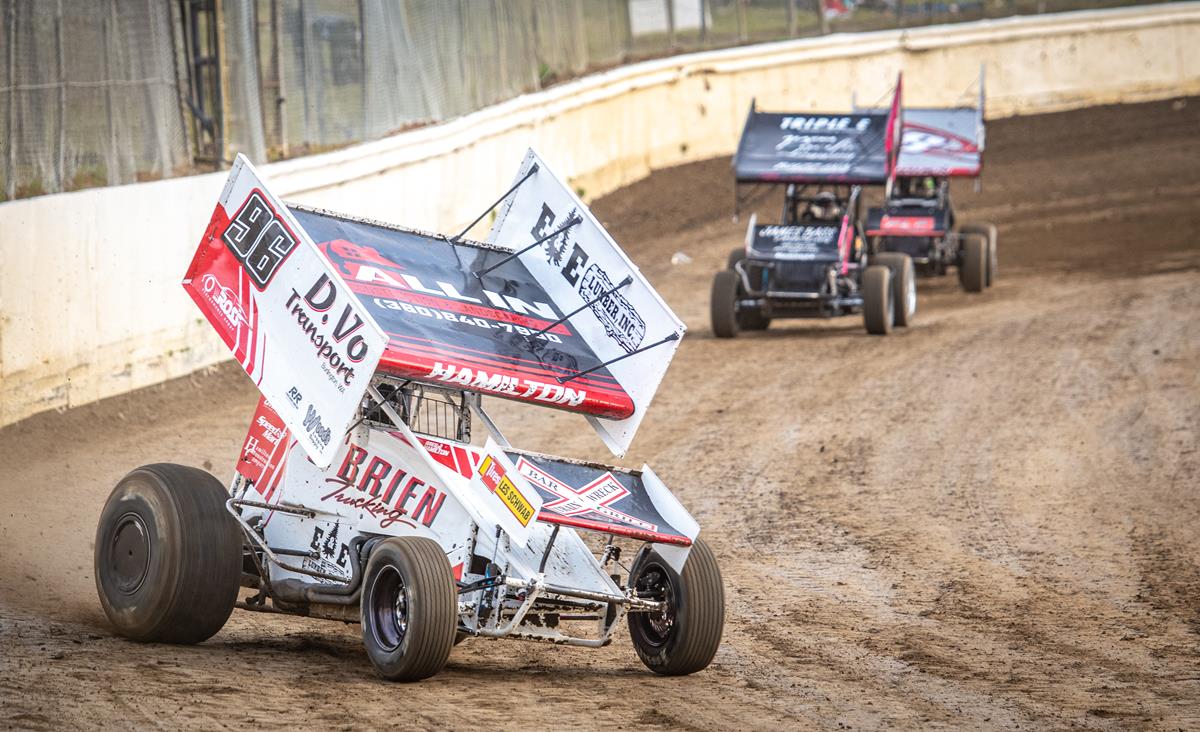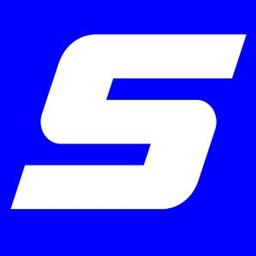 ---
Hamilton Hauls to Skagit Speedway Win
Alger, WA - An exciting night at Skagit Speedway concluded with Greg Hamilton visiting victory lane for the first time in over a year on Ladies Night at the track. Kevin Smith and Howard Vos joined Hamiliton as winners on the night.
In the Budweiser 360 Sprints, Cam Smith set out to the initial lead with Hamilton hot on his heels in the early going. Disaster came for Smith as he raced toward the completion of lap seven, as Smith made contact with a slower car going into the third turn. As Hamilton drove around Smith for the lead, Cam's car made a full 360 degree spin and kept going, falling to fourth place. Hamilton took the opportunity to jet away from the field, but it was short lived as Eric Fisher and Jared Peterson came storming up behind him quickly. Mired in heavy traffic, Hamilton consistently found ways to deal with the slower cars, while Smith moved back into contention by sneaking past Peterson as the laps ticked away. It was a Peterson spin out on lap 20 that bunched the field for one final run. On the restart, Smith ran past Fisher on the inside of turn two to take second back, but it was all Hamilton heading to the checkered flag for the first time at Skagit Speedway since opening night of 2018. Peterson was the quick qualifier with Smith and Michael Millard winning heat races.
In the Skagit Aggregates Modifieds, Kevin Smith led wire to wire for a win. Smith had firm control all race long on a night that nearly went green to checkered with no stoppages before two cars collided on lap 24. Lawrence O'Connor was second and Rick Smith third. Kevin and Roger Drake were the heat winners.
The Outlaw Tuner main event was all Howard Vos in taking his third win of the season. Vos used an inside move on Clint Meins to take the lead on lap seven en route to victory lane. Kyle Hanson raced from last to second with Meins grabbing third. Vos and Rick Young won the heats.
Budweiser 360 Sprints
Fast Time - Jared Peterson 11.377
Heat 1 - Michael Millard, Trevor Cook, Greg Hamilton, Bailey Sucich, Jared Peterson, Jeff Dunlap, Chris Bullock, Matt Jensen
Heat 2 - Cam Smith, Brock Lemley, Eric Fisher, Luke Didiuk, Jason Reed, Colton Heath, Lance Sargent, Steve Parker
Main - Greg Hamilton, Smith, Fisher, Lemley, Millard, Didiuk, Cook, Reed, Peterson, Sucich, Sargent, Parker, Dunlap, Bullock, Heath
Lap Leaders - Smith 1-6 Hamilton 7-25
Skagit Aggregates Modifieds
Heat 1 - Roger Drake, Louis Nutter Sr, Branden Nutter, Mel Decker, Jeff Blanton, Mike Steltz
Heat 2 - Kevin Smith, Rick Smith, Adam Holtrop, Lawrence O'Connor, Craig Moore, Ben Gunderson
Main - Kevin Smith, O'Connor, R Smith, Gunderson, Drake, Moore, Blanton, Steltz, Nutter Sr, Decker, Holtrop, Nutter
Lap Leaders - K Smith 1-26
Outlaw Tuners
Heat 1 - Rick Young, Clint Meins, Rob Dozark, Mike Thomas, Patricia Michelson
Heat 2 - Howard Vos, Brian Michelson, Jon Edwards, Collin Sims
Main - Howard Vos, Kyle Hanson, Meins, Young, Edwards, Thomas, Dozark, Sims, P Michelson, B Michelson
Lap Leaders - Michelson 1 Meins 2-6 Vos 7-17
Back to News