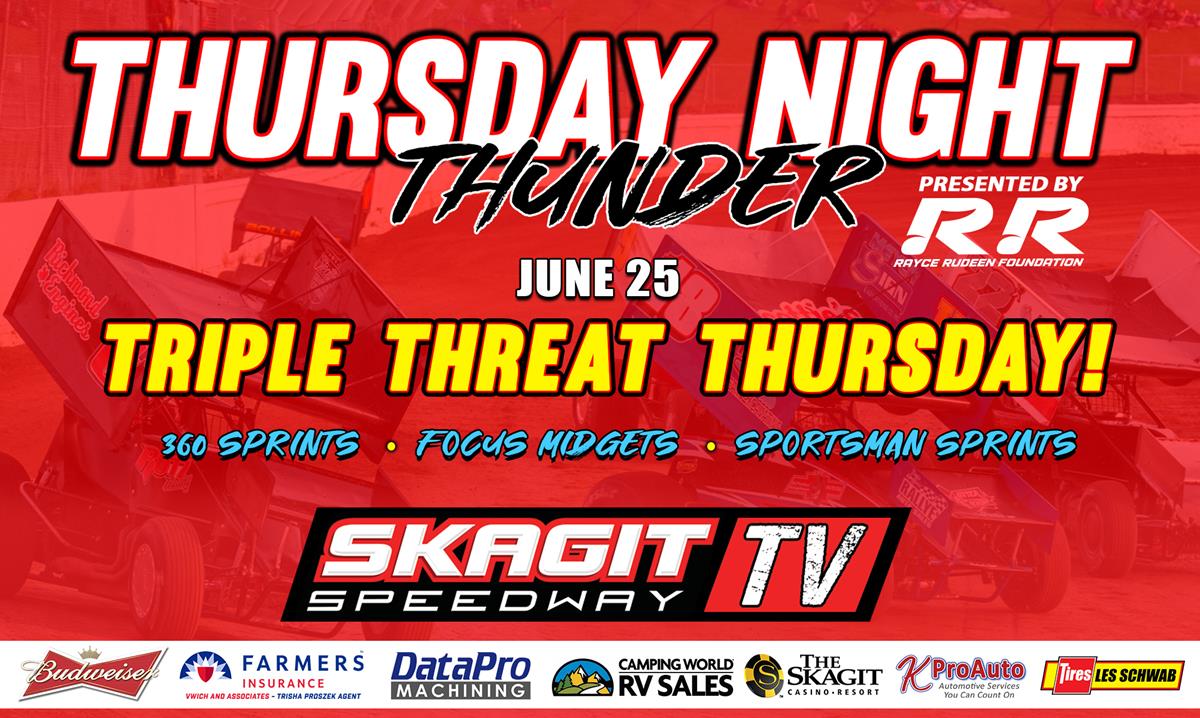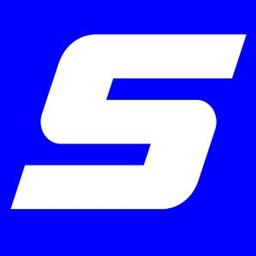 ---
TRIPLE THREAT THURSDAY - JUNE 25
The Budweiser 360 sprint cars have been added to the schedule for June 25.
With additional sponsorship from the Rayce Rudeen Foundation and Jim & Therise Kirkham of K Pro Auto Inc., Triple Threat Thursday will feature the Budweiser 360 Sprint Cars, Cook Road Shell Sportsman Sprint Cars and the NW Focus Midgets.
Pit gates open at 3 PM, qualifying at 6:45 PM and Opening Ceremonies at 7:30 PM catch all the action at Skagit Speedway.tv.
Log on at
www.SkagitSpeedway.TV
$24.95
7:00pm PST
Budweiser 360 Sprint Cars
Cook Road Shell Sportsman Sprint Cars
NW Focus Midgets
Tune in to www.SkagitSpeedway.TV
$24.95
Gates open at 3pm, drivers meeting at 6pm racing at 7:30 pm pst.
There will be no admission to the grandstands, only through the pit gate. Teams are recommended to bring hand sanitizer and all persons entering the pit area should follow recommended Covid-19 protection guidelines.
If you are not feeling well or have a temperature please stay home.
More info will be posted at www.skagitspeedway.com and on our facebook page.
GUIDELINES
3PM Pit Gates
$35 Pit Pass
No Grandstand Tickets, only pit passes, pit grandstands will be open.
Race Teams recommended to arrive together in same vehicle.
You are not required to be with a car to enter the pit area. You must adhere to all Social Distancing rules to be in the pit area.
No personal vehicles permitted in pits. This includes Quads/Motorcycles, if bringing one in, it needs to come in with the race car trailer.
All teams need to bring your own Hand Sanitizer.
Face masks and goggles/ safety glasses recommended.
Credit Cards - Check - Cash.
Please bring your own ink pen.
$35 Pit Passes
Pit Gate open @3pm
Social Distancing of 6ft required
NO MORE THAN 5 PEOPLE IN A GROUP.. groups must be 6' apart. If you violate this you will be asked to leave the pit area.. if we get an infraction there will be no more practice and doubtful for a racing event..
Lets go racing!!
---
Article Credit: Speedway Staff
Back to News