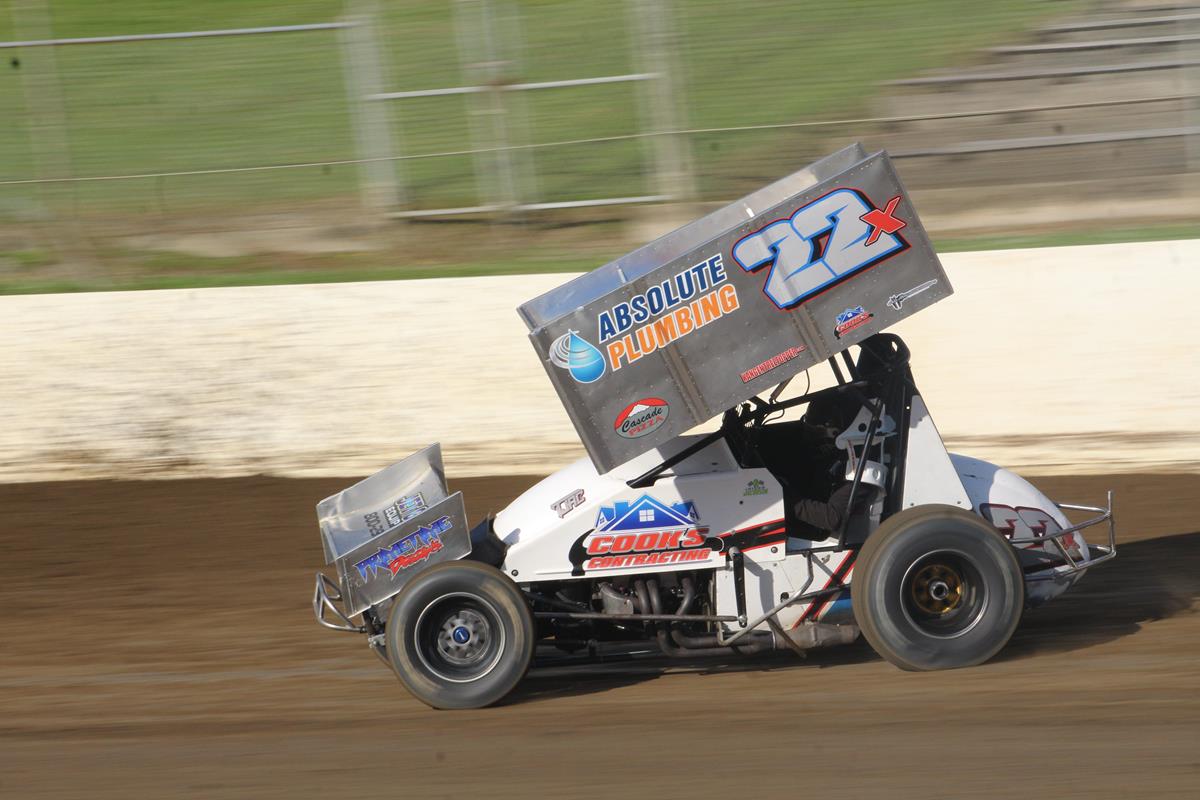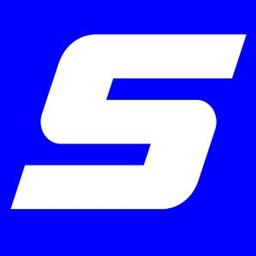 ---
Jacobson Returns to Victory Lane at Skagit Speedway
Alger, WA - It's been at least a few years (6+ according to our unofficial historians) since Travis Jacobson graced victory lane at Skagit Speedway, but on Thursday night he made a triumphant return with a late race pass in traffic to take the victory in the Budweiser 360 Sprints.
Tyler Thompson set out to the early lead in the 25 Lap A Main for the 360, with Jacobson working into second on the opening lap. In clean air Thompson appeared to have the advantage, but the lead pack quickly got into traffic where Jacobson closed. A lap 11 caution for Steve James gave Thompson clean air again, but upon getting back to traffic again, Jacobson closed and pounced, diving to the inside of Thompson off turn four on lap 22 to take the lead. Outgunning him into turn one, Jacobson moved up race track to put a slower car between himself and Tyler, ensuring the win just a few laps later in the Cook Motorsports #22. Thompson would finish second with Eric Fisher taking third.
Rick Smith was dominant in the main event for the Skagit Aggregates Modifieds. Starting from the outside of the front row, Smith led every lap of the main, enjoying an advantage of over four seconds at points in time during the main event in his Team Geritol #8. Craig Moore rallied up the field to finish second with Ben Gunderson grabbing a season best third place result.
Making his Skagit Speedway debut, Cory Sweatman found victory lane in the Outlaw Tuner Class. The battle up front was furious, as Rick Young led early before losing the top spot to Jon Gunderson in a battle that saw five cars vying for the top spot. On lap 11, Gunderson encountered a mechanical issue that saw him slow, and in the process, end up in a collision with teammate Howard Vos, ending both of their nights. Young reacquired the lead, but it was Sweatman taking the lead from him with a pass on the inside of turn two on lap 15 en route to victory lane. Young would hold second ahead of Kyle Hanson in third.
Budweiser 360 Sprints
Fast Time - Devon Borden 11.290
Heat 1 - Colby Thornhill
Heat 2 - Robbie Price
Heat 3 - Cam Smith
Main - Travis Jacobson, Tyler Thompson, Eric Fisher, Lance Sargent, Cam Smith, Robbie Price, Chance Crum, Chase Goetz, Barry Martinez, Devon Borden, Ashliegh Johnson, Jeff Dunlap, Colby Thornhill, Chris Bullock, Cory Sweatman, Eric Rockl, Steve James
Lap Leaders - Thompson 1-21 Jacobson 22-25
Hard Charger - Smith +7
Skagit Aggregates Modifieds
Heat 1 - David Satterfield
Heat 2 - Rick Smith
Main - Rick Smith, Craig Moore, Ben Gunderson, Adam Holtrop, David Satterfield, Jeff Jansma, Mike Steltz, Tyler Ketchum, Charlie Severson, Jason Petska
Lap Leaders - Smith 1-25
Outlaw Tuners
Heat 1 - Howard Vos
Heat 2 - Kyle Hanson
Main - Cory Sweatman, Rick Young, Kyle Hanson, Zach Dalrymple, Mike McPherson, Max Tucker, Jon Edwards, Mike Thomas, Tricia Michelson, Ayuka Carlson, Howard Vos, Jon Gunderson
Lap Leaders - Young 1-8 Gunderson 9-10 Young 11-14 Sweatman 15-17
---
Article Credit: Kaleb Hart
Submitted By: Social Media
Back to News