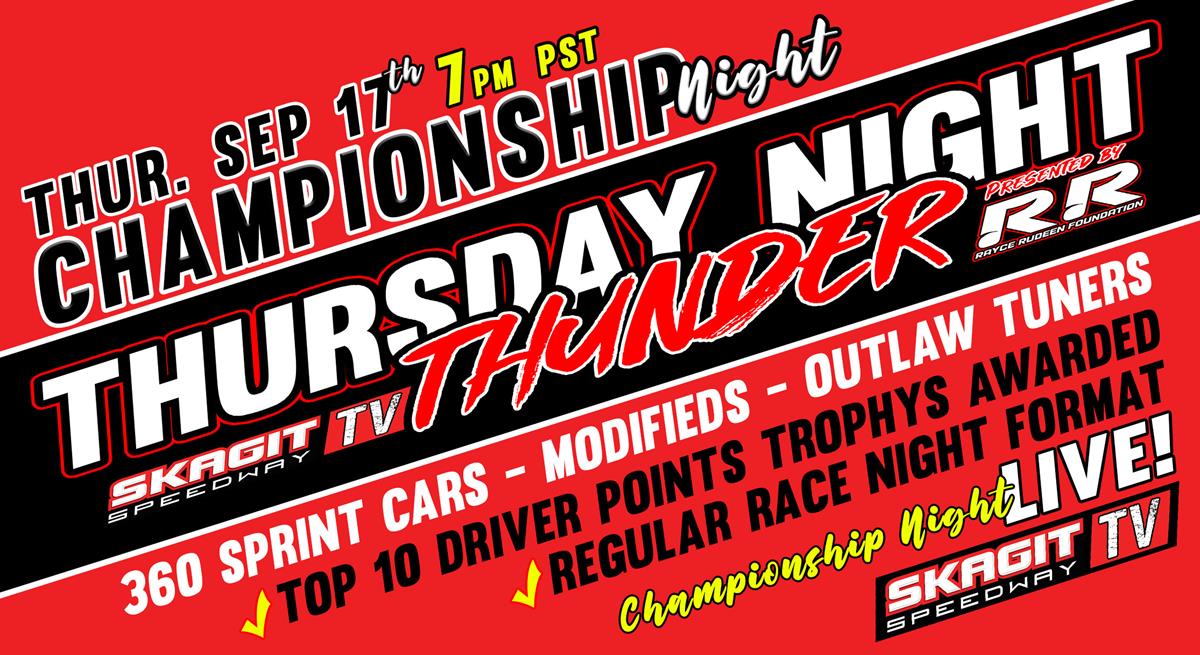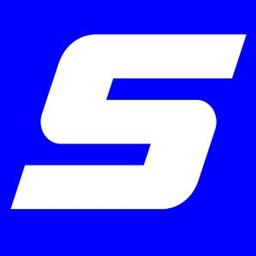 ---
2020 FINAL CHAMPIONSHIP NIGHT
The final night of the 2020 season is set for Thursday, September 17 at 7:00pm PST.
Thursday Night Thunder presented by the Rayce Rudeen Foundation will feature the season finale for the Budweiser 360 Sprint Cars, Skagit Aggregates Modifieds and Outlaw Tuners.
September 17th -
360 Sprint Cars
Modifieds
Outlaw Tuners
The pit gates open at 3 p.m. with the drivers meeting at 6 p.m. Teams are recommended to bring hand sanitizer and anyone entering the pit area should follow the advised COVID-19 guidelines. If anyone is not feeling well or has a high temperature please stay home.
Visit http://www.SkagitSpeedway.TV to watch the event.
Qualifying is scheduled to start the action at 6:45 p.m. (Pacific) with
Opening Ceremonies at 7:30 p.m. and racing to follow.
CATCH ALL THE ACTION LIVE!
www.SKAGITSPEEDWAY.tv
6:45 Qualifying
7:30 Racing
www.SkagitSpeedway.TV
$24.95
With fans unable to attend the races because of state regulations, the broadcast at http://www.SkagitSpeedway.TV is the only way to view the action.
There will not be an end of the year banquet to celebrate due to the Covid-19 restrictions on gatherings.
Back to News