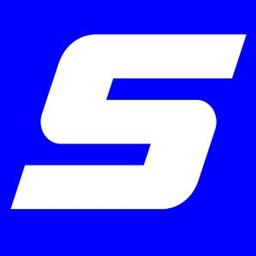 ---
FIFTY FIVE PROMOTIONS ACQUIRES SKAGIT SPEEDWAY
(Alger, WA) – After 20 years of promoting the iconic Skagit Speedway, owner Steve Beitler will soon turn over the reins. A joint effort by Washington car owners, Kevin Rudeen, and Mike Anderson, along with California Promoter, Peter Murphy, will see their new promotional group, Fifty Five Promotions, take over ownership of the famed speedway for what will be the 68th season at the historic dirt track.
"We are thrilled for the opportunity to take over Skagit Speedway and build on the rich tradition that has been established at the speedway," Fifty Five Promotions said. "Current Promoter and Owner, Steve Beitler has done a great job during his tenure, and we are very much looking forward to the opportunity to build off of the job he has done for years to come."
"I am quite pleased with the group that will take over Skagit Speedway" said National Sprint Car Hall of Fame Promoter Steve Beitler, "They have incredible business knowledge, a passion for racing and extensive resources to grow Skagit Speedway to a level comparable to Eldora and Knoxville Raceways. I went to work here 55 years ago at the age of 8, selling programs, Speed Sport News and doing clean up after the races. It has been an honor to have served as owner for the past 20 years and provide quality entertainment for our community and loyal fans."
With deep roots in racing in the Northwest, Fifty Five Promotions was named after the trio of owners. Kevin Rudeen is the owner of the famed Rudeen Racing No. 26, Mike Anderson owns the Shaylen Raye Motorsports No. 18 car, and at the end of his racing career, Peter Murphy adorned car No. 11 before moving into a Promoter role at Keller Auto Speedway in Hanford, CA. Adding those numbers up, the result is 55, which led to the name of this effort.
I really appreciate what Steve Beitler has done for Skagit Speedway and the community for the last 20 years," Kevin Rudeen added. "I am very excited to have Mike Anderson and Peter Murphy as partners and can't wait to get going on this new endeavor. I am really looking forward to starting some new projects and promotions as well as adding to the entertainment level that has become the standard at Skagit Speedway, taking what Steve (Beitler) has in place and make it even bigger and better."
With final details in the works, Fifty Five Promotions will take control of the facility at the end of September. Formulating a plan that has the racers and fans in mind for the future direction of the track. "We have some exciting surprises planned for the fans and the racers" stated Rudeen. "Stay tuned for more details in the coming weeks and a special announcement at the Knoxville Nationals for Skagit Speedway in the 2022 season and beyond".
STAY CONNECTED- Keep up with the happenings at Skagit Speedway by following them on Twitter @SkagitSpeedway, on Instagram @SkagitSpeedway, or 'Liking' the track on Facebook at https://www.facebook.com/skagitspeedway
You can also visit the website at http://www.skagitspeedway.com
---
Article Credit: Speedway Staff
Back to News