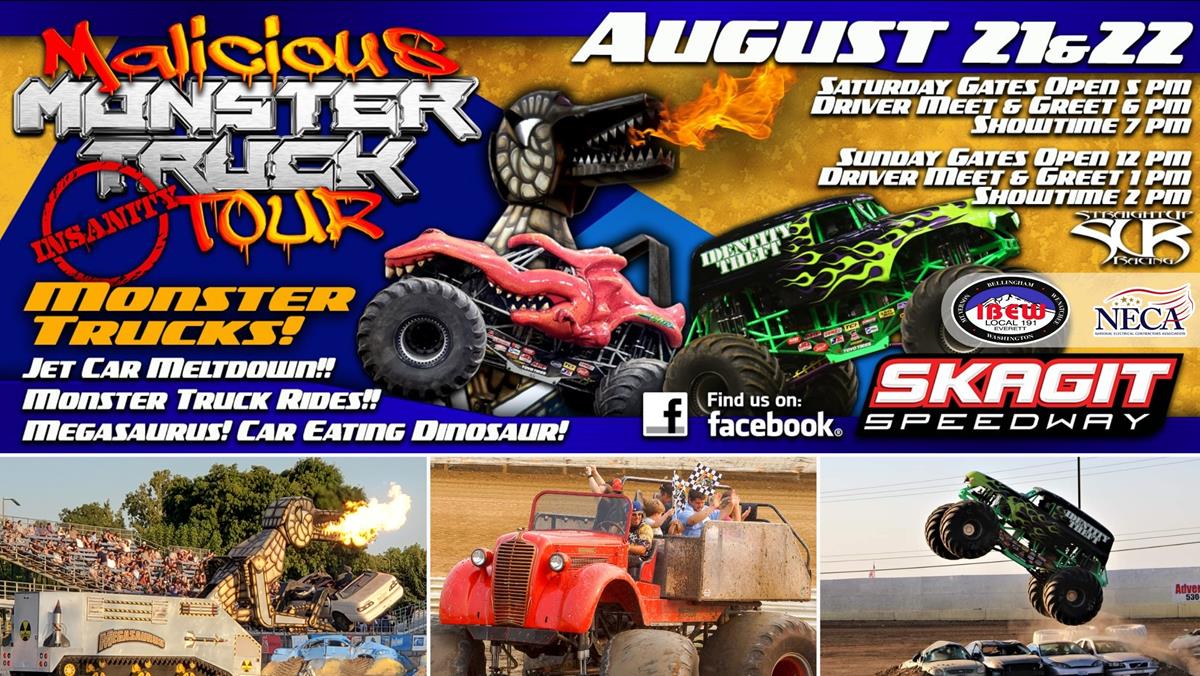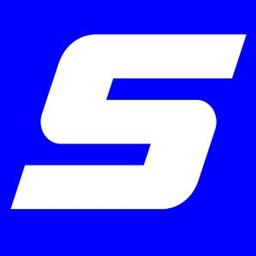 ---
MONSTER SLAM 21' - Presented by IBEW & NECA
Monster Trucks are back at Skagit Speedway!
Rock Star, California Kid, Identity Theft, Spitfire and Power House will battle it out in head to head Monster Truck competition.
Want to ride in a real Monster Truck? Identity Theft The Ride and Skeletor will be giving rides!
MEGASAURUS, a real blast from the past. A 30 foot tall car eating, fire breathing, transforming dinosaur.
Do you like fire and loud booms? The Tee'd Off Jet Car will be showing you what a souped up golf cart can do.
Tough Trucks anyone? These guys get crazy.
Run-What-You-Brung! - You will see trucks, cars, mini-vans... all kinds of street legal vehicles trying to tackle the course set for destruction! Winner takes home $500!
Show Times:
Saturday August 21st, 2021
Front Gate - 5:00 P.M.
Pit Party - 6:00 P.M.
Showtime - 7:00 P.M.
Sunday August 22nd, 2021
Front Gate - 12:00 P.M.
Pit Party - 1:00 P.M.
Showtime - 2:00 P.M.
Ticket Prices:
Children 6 and Under - $5.00
Junior (7 - 17 / Senior / Military - $15.00
Adults - $20.00
For pre-sale tickets:
https://market.myracepass.com/store/?store=10712
Skagit Speedway
4796 Old Highway 99 North
Alger, WA 98233
360-724-3567
---
Article Credit: Speedway Staff
Back to News