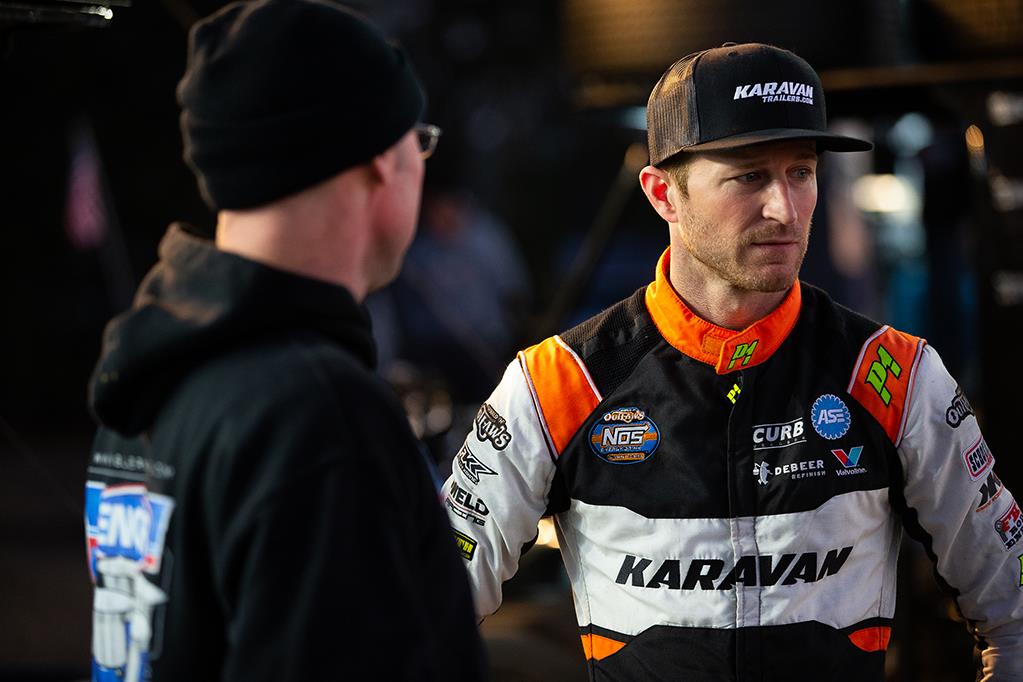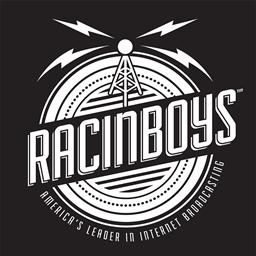 ---
Washington Welcomes Kasey Kahne Back to Skagit & Grays Harbor This Weekend
By Brian Walker, WOO Sprint Series PR (Alger, WA) -- Kasey Kahne's roots at Skagit Speedway can be traced all the way back to 1985.
"I loved this place so much growing up," Kahne said. "It was always the coolest place to me whether I was watching the World of Outlaws or Dirt Cup. I remember sitting up in the grandstands with my mom like it was yesterday."
PHOTO CREDIT: Trent Gower
Since that five-year-old little boy fell in love with racing at the Alger, WA track, he grew up to become a NASCAR Cup Series superstar and the champion owner of a World of Outlaws NOS Energy Drink Sprint Car Series dynasty.
The year is now 2021 and Kahne is a "full-time" Outlaw, a childhood dream of his, as he completes the remainder of the World of Outlaws season aboard the Roth Motorsports, Beef Packers #83. This weekend, the schedule takes Kahne back home where it all started for the Enumclaw, WA native.
The Greatest Show on Dirt will race in Washington for four consecutive nights, expecting near sold-out crowds for the Sage Fruit Skagit Nationals on Friday-Sunday, September 3-5 and Grays Harbor Raceway in Elma, WA on Monday, September 6.
For Kahne, it's a chance to reconnect with some of his most passionate and loyal fans, and arguably his best shot yet at achieving his first-career World of Outlaws win.
"I haven't been here in a long time, but I definitely have a lot more laps here vs. anywhere else we go on the Outlaw tour," Kahne noted. "I remember these places pretty well, though. I'd expect to have good runs in all four shows this weekend. Each night in the Roth #83 we're getting better. I'm really looking forward to the entire west coast swing, but especially starting it in Washington."
Thrown into the Dennis and Teresa Roth owned entry last month, Kahne took the wheel of the #83 in early August following the suspension and ultimate dismissal of former pilot Aaron Reutzel. Over that span, Kahne has contested eight events highlighted by his performance at The Granddaddy of 'Em All, the 60th Knoxville Nationals.
Kahne earned his first-career Nationals QuickTime on his preliminary night, locked in for his second-career Nationals A-Main, and eventually finished a career-best eighth in the 50-lap Knoxville Nationals finale. Since then, the Roth #83 has continued to show immense speed in qualifying as Kahne and his Crew Chief Grant Boyum continue to work on their Feature package.
As a car owner, Kahne has enjoyed World of Outlaws wins at Skagit with drivers Joey Saldana and Daryn Pittman taking the #9 to victory lane at his home track. For Kahne himself, he hasn't raced in his home state with the Outlaws since August of 1998 at Grays Harbor, where he'll head for a Labor Day special on Monday.
Kahne is a two-time Jim Raper Memorial Dirt Cup champion (2002, 2003), along with many other accomplishments at the Skagit 3/10-mile oval. The next achievement he wants most is simple: World of Outlaws win.
A scattered career with The Greatest Show on Dirt has seen Kahne start 122 Features with 21 top-10 finishes and most notably two top-five results at the 2002 Kings Royal and Mississippi's Magnolia Motor Speedway earlier this year in the KKR #9.
The three-time World of Outlaws owner champion (2013 with Pittman, 2019-20 with Brad Sweet) has made it clear that one thing he desires more than most before he calls it a career is a win for himself against the World of Outlaws, something he has a good chance for this weekend in Washington.
"I learned a lot as a kid watching the Outlaws at Skagit," Kahne mentioned. "To be racing with them now and back at home is pretty exciting. I'm thrilled to be a part of the races this weekend at the tracks where I really learned the most early on in my career."
Along with championship leader Brad Sweet in the NAPA Auto Parts #49 and Rookie of the Year contender James McFadden in the Karavan Trailers #9, Kahne in the Roth #83 will try to keep it in the KKR family this weekend.
The four-race Washington weekend begins on Friday at Skagit Speedway in Alger, WA, and continues through Sunday's $25,000/Win Sage Fruit Skagit Nationals finale. A Labor Day special then brings some Monday Night DIRTVision to the table as the Outlaws head south to Elma, WA's Grays Harbor Raceway on September 6.
Following this weekend, the NOS Energy Drink Sprint Cars will head for California to wrap up the west coast swing at Silver Dollar Speedway (Sept. 10-11), Keller Auto Speedway (Sept. 17), and Placerville Speedway (Sept. 18).
If you can't make it to the track, you can watch Kahne in his home state and all remaining World of Outlaws events live on DIRTVision – either online or through the DIRTVision App.
---
Submitted By: Kirk Elliott
Back to News