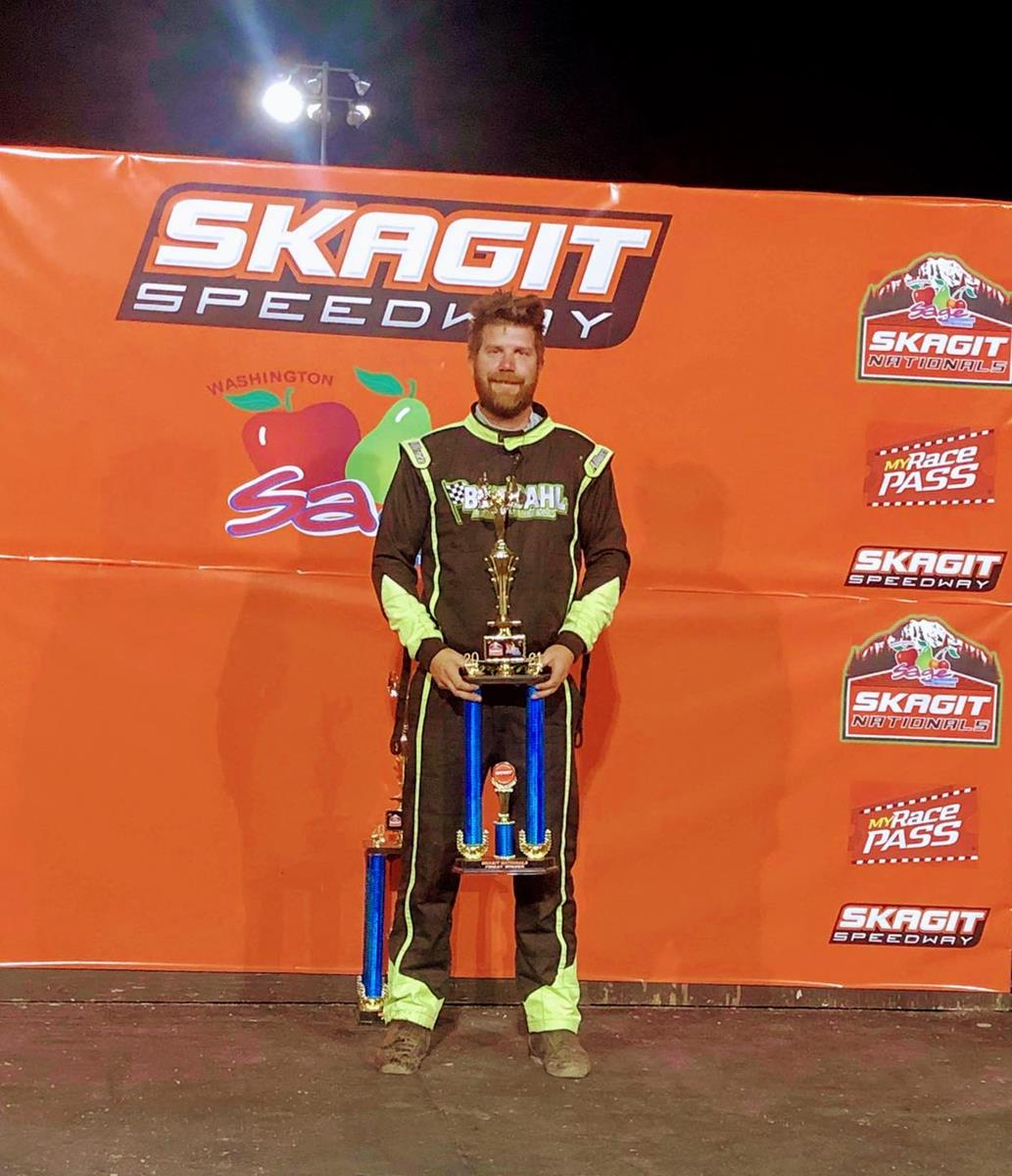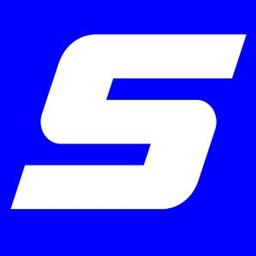 ---
Nick Evans wins night #1 & 2 of the NW Focus Midgets Sage Fruit Nationals!
For the second straight night, Nick Evans was the class of the field in the NW Focus Midget Series A Main. Now a 16 time winner in 2021, Evans led all twenty five laps of the main event in scoring the win. The race for second was entertaining, as Kyle Hanson held off Colton Heath, Jared Peterson and Shane Smith for a number of laps before the three got by him. With Evans checked out, the three attempted to run him down before a late race caution ended Jared's night. On the ensuing double file restart, Smith scooted around Heath to take second, which is how the pair would finish at the checkered flag behind Evans. Smith, Peterson, Levi Harless and Alex Peck won the heat races, with Chris Foster winning the B Main before advancing from 17th to 7th in the A Feature.
NW Focus Midgets
Heat 1 – Shane Smith, Brian Holmkvist, Ashley Thompson, Tyler West, Brian Aune, Ed Novak, Kai Dixon
Heat 2 – Levi Harless, Colton Heath, Kyle Hanson, Katie Jackson, Jamee Gardner, David Mills, Stuart Milner
Heat 3 – Alex Peck, Jesse Munn, Alden Ostrom, Todd Hartmann, Michael Hodel, Stewart Lee, Hailey Bower
Heat 4 – Jared Peterson, Nick Evans, Theron Smith, Travis Jacobson, Chris Foster, Skyler Jennings, Rady Schaaf
B Main – Chris Foster, Jamee Gardner, Brian Aune, Stuart Milner, Matt Loving, Stewart Lee, Ed Novak, David Mills, Randy Schaaf, Hailey Bower, Skyler Jennings
A Main – Nick Evans, Shane Smith, Colton Heath, Levi Harless, Alex Peck, Alden Ostrom, Chris Foster, Ashley Thompson, Todd Hartmann, Travis Jacobson, Jamee Gardner, Stuart Milner, Michael Hodel, Jesse Munn, Kyle Hanson, Brian Holmkvist, Brian Aune, Katie Jackson, Jared Peterson, Tyler West
NIGHT #1 ARTICLE BELOW
Night one of the Sage Fruit Skagit Nationals featured the NW Focus Midgets as the support division. The main event went wire to wire with no stoppages as Nick Evans raced to his 15th series win of 2021, with Jared Peterson and Shane Smith dicing and slicing through the field to finish second and third respectively. Heat race wins went to Michael Hodel, Smith, Travis Jacobson and Nik Larson. Kyle Hanson won the B Main.
NW Focus Midgets
Heat 1 – Michael Hodel, Levi Harless, Brian Holmkvist, Colton Heath, Katie Jackson, Duane Swanson, Chris Foster, Randy Schaaf
Heat 2 – Shane Smith, Ashley Thompson, Stewart Lee, Alden Ostrom, Kyle Hanson, Jamee Gardner, David Mills
Heat 3 – Travis Jacobson, Alex Peck, Nick Evans, Jesse Munn, Chris Greene, Stuart Milner, Todd Hartmann
Heat 4 – Nik Larson, Matt Loving, Jared Peterson, Brian Aune, Hailey Bower, Tyler West, Ray Stebbins
B Main – Kyle Hanson, Chris Foster, Todd Hartmann, Stuart Milner, Tyler West, David Mills, Jamee Gardner, Randy Schaaf, Katie Jackson, Hailey Bower, Duane Swanson, Ray Stebbins, Chris Greene
A Main – Nick Evans, Jared Peterson, Shane Smith, Colton Heath, Levi Harless, Travis Jacobson, Nik Larson, Alex Peck, Michael Hodel, Alden Ostrom, Ashley Thompson, Stewart Lee, Jesse Munn, Brian Holmkvist, Chris Foster, Todd Hartmann, Brian Aune, Kyle Hanson, Stuart Milner, Matt Loving
---
Article Credit: Kaleb Hart
Back to News