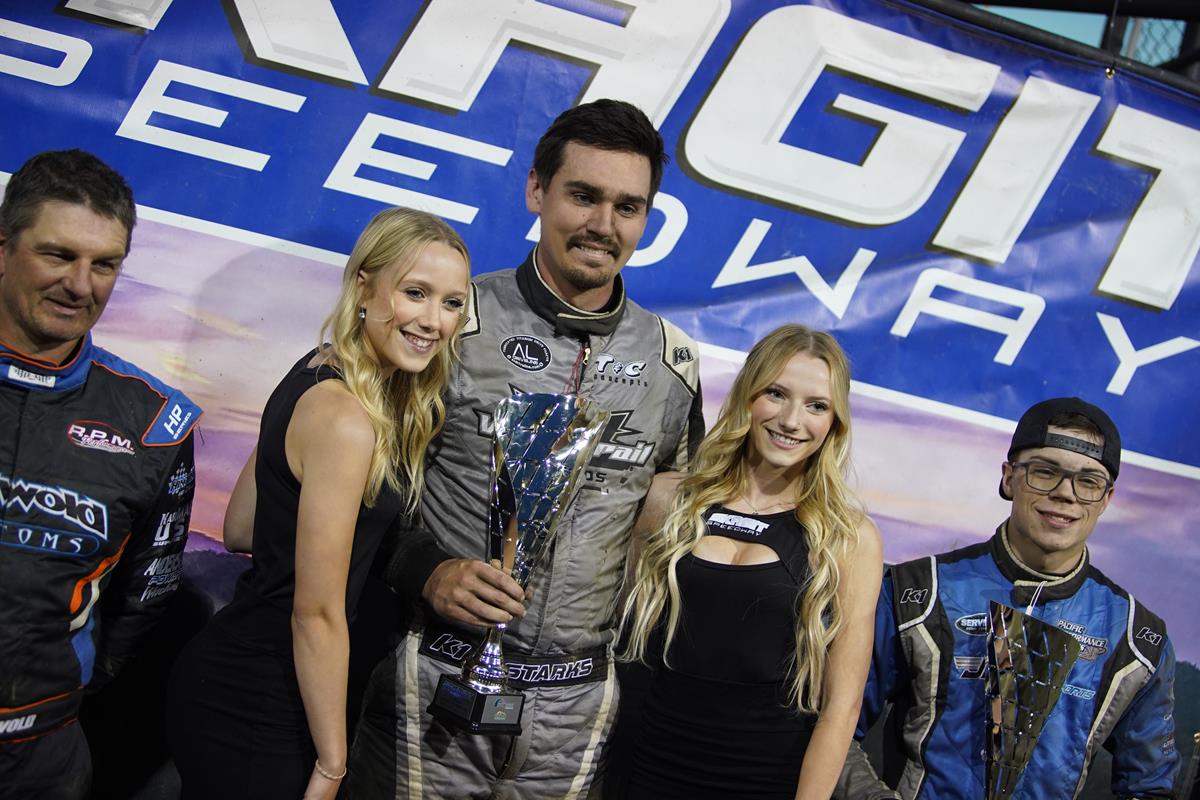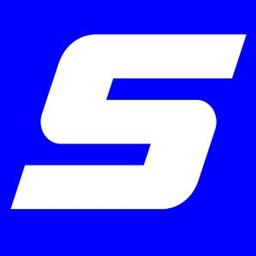 ---
TREY STARKS GOES BACK TO BACK
Alger, WA – As fireworks lit up the night sky at Skagit Speedway Saturday night, the racing on the track lit the fuse. All three races came down to a late race pace or a last-lap pass for the race win.
The night started with the KarMART USA Superstore 410 Sprint Car Division and initially, it looked like Jason Solwold was the driver to beat. After going quick time in qualifying Solwold finished second in his heat but was able to win the dash giving himself a front-row starting spot in the A-Main.
Making his home up high Solwold kept the car cruising before getting into lap traffic where Starks was able to make his move. As the race developed Starks was able to start rolling the bottom and make his move around Solwold on lap 21 after biding his time and working his way up from 5th. After that Starks was off and untouchable driving to his second win of the year.
"We were really, really good in the main there," Starks said. "We were kinda chasing back and forth all night trying to this thing happy and we really found it there for the main. I haven't felt that good probably in a 410 here ever."
"We were decent to start but our car really came on from the second half of the race and I knew if we could just navigate lap traffic correctly and not let Jason get too far out in front, I knew we were really fast in open air." Heat 1 went to Greg Hamilton and Heat 2 was won by Trey Starks.
The Sportsman Sprint Car Division kept the crowd energized as it came down to a last-lap pass for the led by Levi Klatt to steal the win from Eric Fisher. As the main rolled on it looked as though Fisher was going to have an easy night stretching his lead out to almost a straightway at one point but the driver out of Langley British Colombia had different plans.
Coming up short a weekend ago with a fast car and nothing to show for it Klatt came back bigger and faster than ever! Cutting into Fisher's almost straightway lead like it was nothing it took until the last lap from Klatt to get there. Once he did Klatt stuck to the bottom like glue through three and four allowing him enough of a drive off the corner to steal the win by half a car length. Keira Zylstra picked up the win in Heat 1, Bill Rude in Heat 2, and Jesson Jacobson in Heat 3.
The Skagit aggregate Modifieds made their first debut at Skagit Speedway and while it wasn't a last-lap pass for the lead, their main didn't disappoint either. Rick Smith established early dominance leading until lap 21 when Jeff Morris was finally able to make his move. Time after time Morris closed on Smith during the feature and looked ready to pounce, but then the caution flag flew. On the final restart, Smith pulled out to a quick lead, but Morris went right back to work tracking him down like he had done multiple times before, however this time he was able to make the move on Smith for the win. Heat 1 was won by Alan Grimbly, and Heat 2 was won by Brandon Nutter.
The KarMART USA Superstore 410 Sprint Cars will be back in action next Saturday, June 3, and joining them will be the Northwest Focus Midgets and the Hornet division. It's college and kids' night at the racetrack meaning any kid with a school ID will get in for just $5.
---
Article Credit: Speedway Staff
Submitted By: Social Media
Back to News