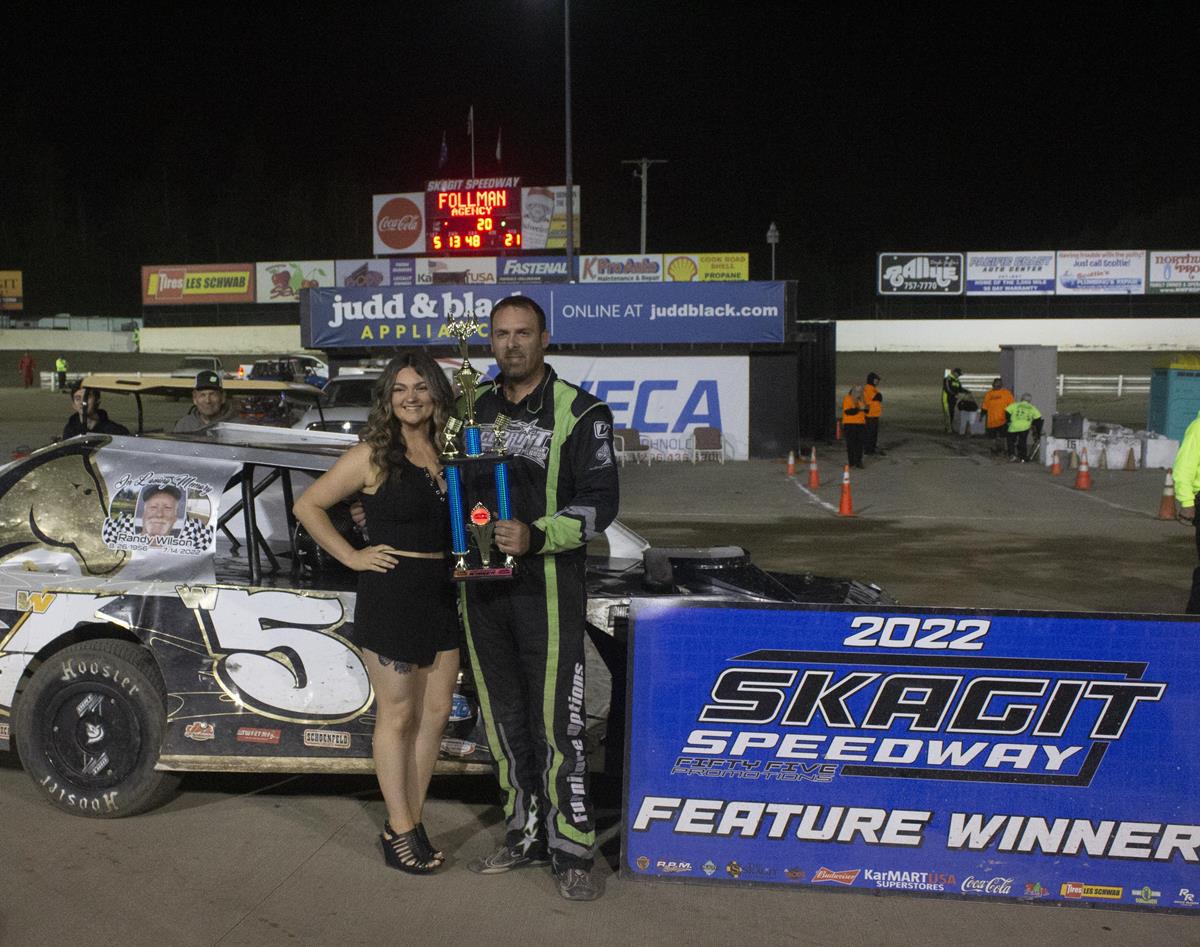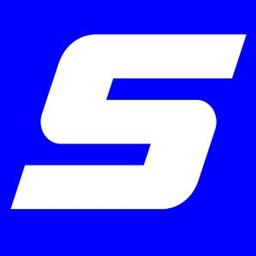 ---
Williamson Wins Night 1 of Survive the 55
Alger, WA - In the warmup race for the $10,000 to win Survive the 55 coming up on Saturday night, Jesse Williamson won the warmup feature at Skagit Speedway in the Skagit Aggregates Modifieds. Night one of the two night Sportsman Sprint main event went to rookie Levi Klatt.
The 20 lap main event for the modifieds nearly went green to checkered, with only a lap 13 yellow flag slowing up the field. Jesse Williamson led all the way for the win, but was chased and pressured late by Grey Ferrando, who had an awesome main event, driving from 11th all the way up to runner up. Third went to Aaron Elwes. The main event was for purse only an dnot event points.
Modified drivers ran two sets of heat races, twelve heats total, to accrue points and set the lineups for Saturday's Survive the 55 feature. Of the 52 cars signed in, Nick Bessette was the only dual heat race winner, winning heats one and seven to secure high points heading into Saturday night. Craig Cassell, Nick Trenchard, Rick Smith, Grey Ferrando, Ty Clemens, John Campos, Joey Price, Collen Winebarger, Jeffrey Hudson and Aaron Elwes won the other heats.
Levi Klatt led all 20 laps of the Sportsman Sprint main event for his first career Skagit Speedway win. The rookie driver held off veteran Bill Rude, who applied heavy pressure early before Klatt got away late to secure the victory. Alden Ostrom took the final podium position, Kai Dixon set quick time, while Luke Didiuk and Ostrom won the heat races.
Modifieds
Heat 1 - Nick Bessette
Heat 2 - Craig Cassell
Heat 3 - Nick Trenchard
Heat 4 - Rick Smith
Heat 5 - Grey Ferrando
Heat 6 - Ty Clemens
Heat 7 - Nick Bessette
Heat 8 - John Campos
Heat 9 - Joey Price
Heat 10 - Collen Winebarger
Heat 11 - Jeffrey Hudson
Heat 12 - Aaron Elwes
Main - Jesse Williamson, Grey Ferrando, Aaron Elwes, Collen Winebarger, Jon DeBenedetti, Bricen James, Ian Whisler, Ty Clemens, Eston Whisler, Jeffrey Hudson, Craig Cassell, Rick Smith
Lap Leaders - Williamson 1-20
Sportsman Sprints
Fast Time - Kai Dixon
Heat 1 - Alden Ostrom
Heat 2 - Luke Didiuk
B Main - Jason Solwold, Dana Glenn, Cale Brooke, Wes Armey, Jeff Pearson
A Main - Levi Klatt, Bill Rude, Alden Ostrom, Jason Solwold, Luke Didiuk, Cory Swatzina, Dana Glenn, Kai Dixon, Allison Johnson, Steve Parker, Cale Brooke, James Bundy, Dustin Gehring, Wes Armey
Lap Leaders - Klatt 1-20
---
Article Credit: Kaleb Hart
Submitted By: Social Media
Back to News