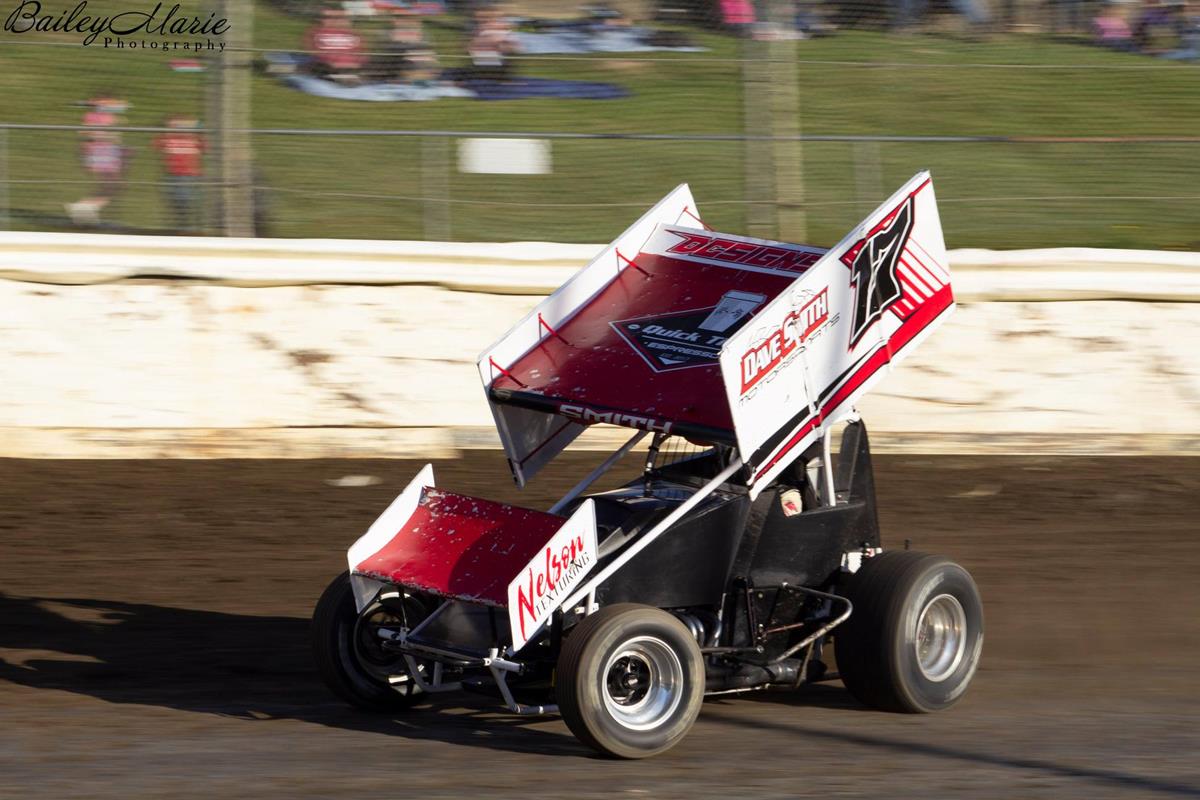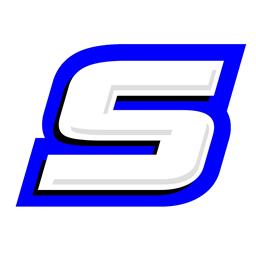 ---
Dirt Cup Tune Up - Smith Wins!
Alger, WA – Skagit Speedway stole one from Mother Nature on Saturday night, running four classes and seventy five cars through the night at a breakneck pace to complete the full night of racing before Summer Thunderstorms rolled through Skagit county. In the final tune up before the Jim Raper Memorial Dirt Cup in two weeks, Cam Smith won his third feature of 2021 in the Budweiser 360 Sprint Cars.
Unlike his previous two wins which came on late race passes, Smith would lead wire to wire for his third victory of the year. Smith never had it easy, as Trey Starks was on him early and often as the pair cut through traffic lap after lap, with Starks matching Smith move for move through the back of the field. Smith would hold strong all the way through to take the win, with JJ Hickle passing Starks in the late stages to take home second. Jason Solwold, Hickle and Brock Lemley won the heats while Colton Heath grabbed quick time.
Corey Summers won his first career main event in the Cook Road Shell Sportsman Sprints, leading every lap of the main with Greg Hamilton and Justin Youngquist finishing second and third. Hamilton set quick time with Joe Lyon and Eric Turner winning heats.
It was another barnburner of a main event for the NW Focus Midgets at Skagit Speedway with Alex Peck picking up his first win on dirt after leading all 25 laps of the feature. Nick Evans pressed Peck hard through slower traffic and pulled even with Peck on the final lap out of turn two, but Peck would hold strong and kept the lead to score the win. Evans, who broke the 26 year track record set by John Starks earlier in the night, settled for second ahead of Nik Larson. Peck was a heat race winner, as was Jesse Munn and Travis Jacobson. Jamee Gardner won the B Main.
Colin Sims picked up his first win of the year in the Outlaw Tuners and second for his career. Sims took the lead on lap five from Vance Hibbard and held off a furious last lap run by Howard Vos to secure the win. Vos and Hibbard ran second and third, while the heats were won by Mike Macpherson and Jon Edwards.
Budweiser 360 Sprints
Fast Time – Colton Heath 11.576
Heat 1 – Jason Solwold
Heat 2 – JJ Hickle
Heat 3 – Brock Lemley
Main – Cam Smith, JJ Hickle, Trey Starks, Colton Heath, Brock Lemley, Greg Hamilton, Jason Solwold, Seth Bergman, Chase Goetz, Colby Thornhill, Eric Fisher, Lane Taylor, Jesse Schlotfeldt, Lance Sargent, Ashleigh Johnson, Bailey Sucich, Chris Bullock, Steve James, Eric Rockl, Robbie Price, Matt Jensen
Lap Leaders – Smith 1-25
Cook Road Shell Sportsman Sprints
Fast Time – Greg Hamiliton 12.165
Heat 1 – Joe Lyon
Heat 2 – Eric Turner
Main – Corey Summers, Greg Hamilton, Justin Youngquist, Steve Parker, Eric Turner, Cody Anderlini, Cory Swatzina, Malachi Gemmer, Russell Ronan, Dustin Gehring, Jeff Pearson, Bill Rude, Allison Johnson, Jesson Jacobson, Joe Lyon, James Bundy
Lap Leaders – Summers 1-25
NW Focus Midgets
Fast Time – Nick Evans 14.376 NTR
Heat 1 – Alex Peck
Heat 2 – Jesse Munn
Heat 3 – Travis Jacobson
B Main – Jamee Gardner, Brian Aune, Todd Hartmann, Kyle Hanson, Stuart Milner, Ashley Thompson, Tyler West, Brian Holmkvist, Chris Foster, Hailey Bower, David Mills
A Main – Alex Peck, Nick Evans, Nik Larson, Jared Peterson, Tristin Thomas, Travis Jacobson, Levi Harless, Alden Ostrom, Jake Munn, Jesse Munn, Seth Hespe, Shon Serles, Brian Rose, Matt Loving, Katie Jackson, Brian Aune, Todd Hartmann, Kyle Hanson, Stuart Milner, Jamee Gardner
Lap Leaders – Peck 1-25
Outlaw Tuners
Heat 1 – Mike Macpherson
Heat 2 – Jon Edwards
Main – Colin Sims, Howard Vos, Vance Hibbard, Jon Edwards, Ayuka Carlson, Roger Burt, Zach Gillis, Tricia Michelson, Mike Macpherson, Jeremy Swann
Lap Leaders – Hibbard 1-4 Sims 5-17
---
Article Credit: Kaleb Hart
Submitted By: Social Media
Back to News