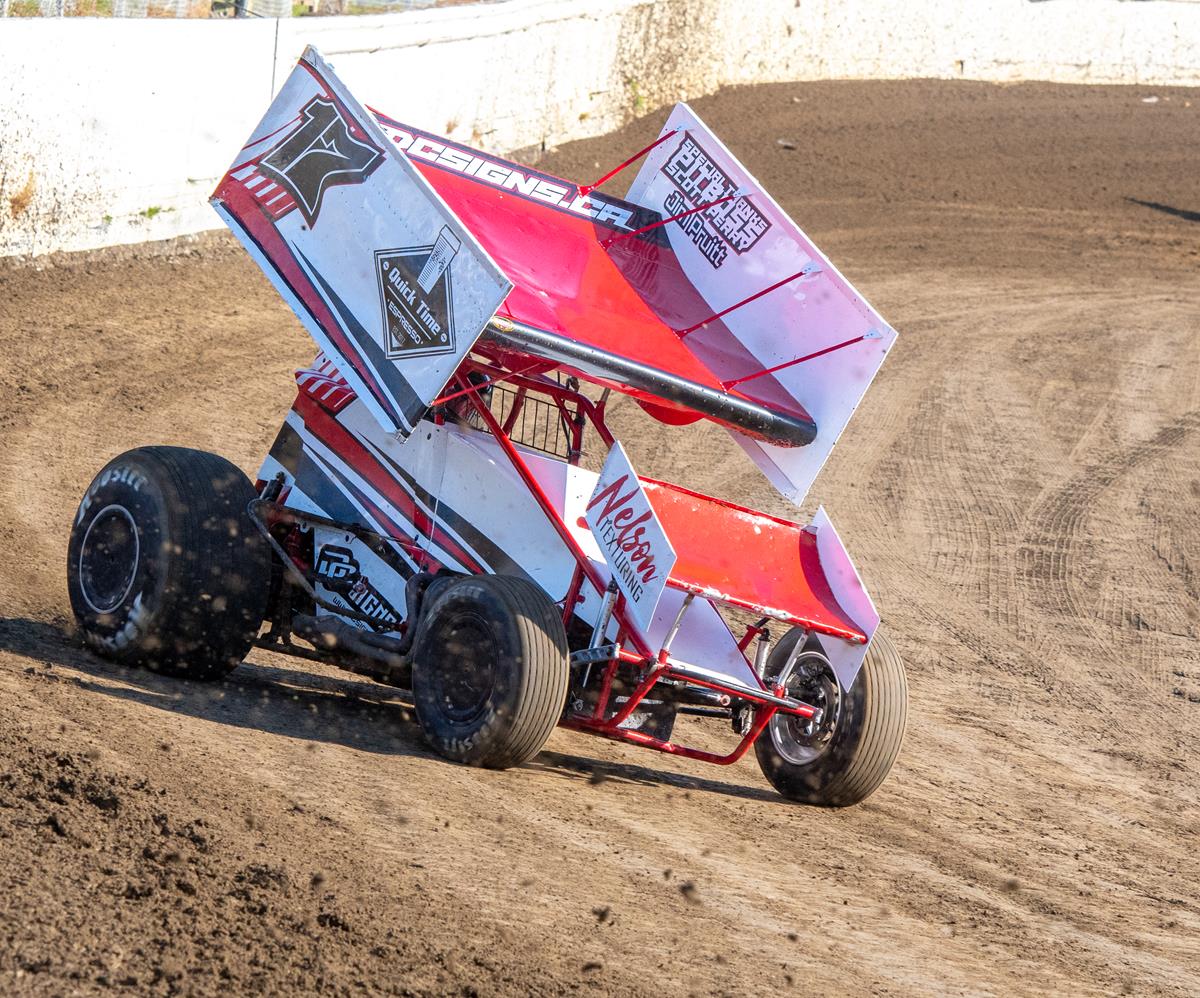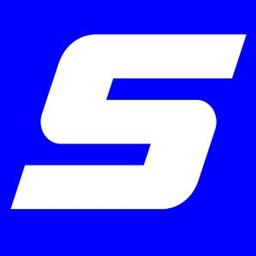 ---
Cam Smith Wins John Carroll Classic at Skagit Speedway
Alger, WA - In the final tuneup before the 48th Annual Jim Raper Memorial Dirt Cup, Cam Smith scored the John Carroll Classic win in the Budweiser 360 Sprint division on Saturday night at Skagit Speedway. Michael Bollinger, Kevin Smith and Howard Vos won the support divisions.
A loaded field of 24 cars signed in for another round of the Dual Track Bonus for the Budweiser 360 Sprints. Travis Jacobson led the field to green and appeared to have firm control of the race until a lap 19 red flag for Justin Youngquist and Austen Wheatley brought the field to a stop. As the rest of the cars slower, Jacobson's car did not and the veteran driver from Lake Stevens had to ride the outside retaining wall to get the Cook Motorsports ride to a stop. Speedway officials noted his brake line was knocked off and Jacobson took his car to the pits under the red, handing the lead to Smith. Despite defending Dirt Cup Champion Seth Bergman nipping at his heels, Smith was strong over the final six laps in securing the John Carroll Classic win and his third career victory at Skagit Speedway. Bergman was second after starting sixth with Jason Solwold running third. Heat wins went to Brock Lemley, Smith and Justyn Cox. Bergman set a new track record in time trials at 11.252 seconds.
It'd been a few years since Michael Bollinger was in victory lane at Skagit Speedway. Saturday night was his night in the Cook Road Shell Sportsman Sprints, leading all 25 laps of the main event with little challenge. Rookie Jesse Schlotfeldt ran a strong second with last weeks winner Sean Johnson taking third. Cory Swatzina and Steve Parker won the heat races. A new track record was set in time trials with Kelsey Carpenter setting the new mark at 12.059.
Two time and defending Skagit Aggregates Modifieds Champion Kevin Smith was back to his dominant form on Saturday night, leading all 25 laps of the main event to take the win, nearly lapping up to third place before the drop of the checkered flag. Craig Moore was second and Rick Smith was third. The heat winners were Graham Cook and Kevin Smith.
One of the few remaining drivers from the original season of the Outlaw Tuners, it took Howard Vos 14 years to get his first Skagit Speedway A Main win. That victory happened on Saturday night, with Vos making a smooth last lap pass of race leader Brian Michelson on the low side of turns one and two to secure his first win. Michelson and Jon Gunderson made up the rest of the podium. TJ Campbell and Vos were the heat race winners.
Budweiser 360 Sprints
Cooks General Contracting Fast Time - Seth Bergman 11.252 New Track Record
Heat 1 - Brock Lemley, Justin Youngquist, Seth Bergman, Luke Didiuk, Aaron Willison, Breyton Davison, DQ - Colton Heath (did not scale)
Heat 2 - Cam Smith, Devon Borden, JJ Hickle, Greg Hamilton, Jason Reed, Barry Martinez, Bailey Sucich, Jake Helsel
Heat 3 - Justyn Cox, Jason Solwold, Travis Jacobson, Eric Fisher, Austen Wheatley, Lance Sargent, Chris Bullock
B Main - Colton Heath, Sucich, Sargent, Martinez, Davison, Bullock, Steve James
A Main - Cam Smith, Bergman, Solwold, Cox, Hamilton, Fisher, Reed, Heath, Didiuk, Martinez, Hickle, Sucich, Borden, Sargent, Jacobson, Youngquist, Wheatley, Lemley
Lap Leaders - Jacobson 1-19 Smith 20-25
Cook Road Shell Sportsman Sprints
Cooks General Contracting Fast Time - Kelsey Carpenter 12.059 New Track Record
Heat 1 - Cory Swatzina, Justin Youngquist, Kelsey Carpenter, Michael Bollinger, Joe Lyon, Eric Turner, John Tharp, Derek Roberts, Ashleigh Johnson
Heat 2 - Steve Parker, Jesse Schlotfeldt, Brett McGhie, Sean Johnson, Tom Weiss, Malachi Gemmer, Bill Rude
Main - Michael Bollinger, Schlotfeldt, S Johnson, Lyon, Turner, Parker, Weiss, Youngquist, Carpenter, Swatzina, Tharp, Gemmer, Barnes, DQ - McGhie (failed post race tech)
Lap Leaders - Bollinger 1-25
Skagit Aggregates Modifieds
Heat 1 - Graham Cook, Rick Smith, Carl Franssen, Adam Holtrop, Roger Drake, Jason Butenschoen
Heat 2 - Kevin Smith, Craig Moore, Jeff Blanton, MIke Steltz, Dan Butenschoen
Main - Kevin Smith, Moore, R Smith, Drake, Franssen, D Butenschoen, J Butenschoen, Cook, Steltz, Blanton, Holtrop
Lap Leaders - K Smith 1-25
Outlaw Tuners
Heat 1 - TJ Campbell, Jon Edwards, Clint Meins, Jon Gunderson, Mike Thomas, Matt Ploeg
Heat 2 - Howard Vos, Brian Michelson, Kyle Hanson, Colin Sims, Rob Dozark
Main - Howard Vos, Michelson, Gunderson, Hanson, Campbell, Edwards, Meins, Thomas, Sims, Dozark, Ploeg
Lap Leaders - Meins 1-3 Michelson 4-16 Vos 17
---
Article Credit: Kaleb Hart
Article Media
Back to News