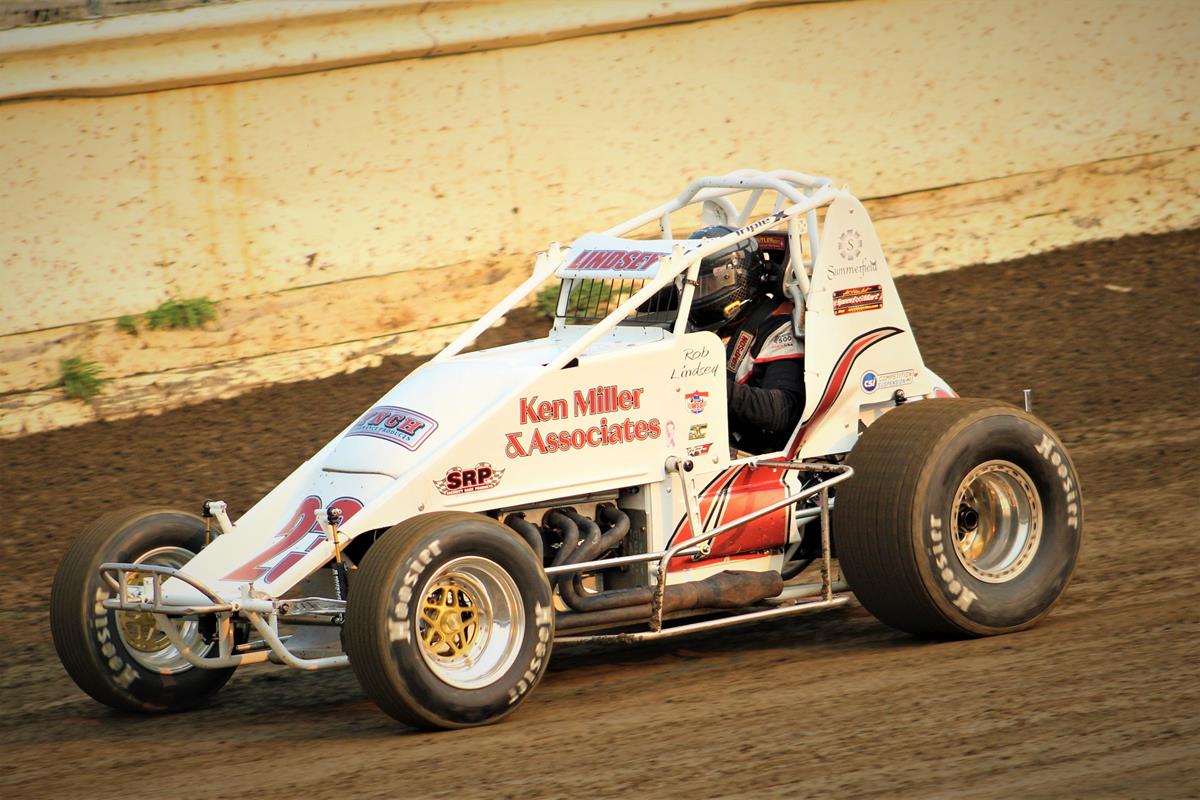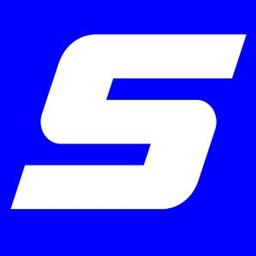 ---
Lindsey Wins in Wingless Return to Skagit Speedway
Alger, WA – It had been 15 years since Wingless / Non Wing / Traditional Sprint Cars had competed at Skagit Speedway, but the wait proved well worth it as the fans enjoyed a phenomenal main event from the Herz Precision Products Wingless Sprint Series on Saturday night. Rob Lindsey was crowned the winner in the series first official visit to the track, while Bill Rude, Rick Smith and Tricia Michelson won in the support divisions.
Lindsey would take the early lead in the 30 lap main for the Wingless Sprints, with Garrett Thomas settling into second after some early chaos slimmed up the field. For 18 laps, Thomas chased Lindsey while both drivers looked for the fastest lane around Skagit Speedway. On lap 19, Thomas found it, slingshotting through the bottom of turn two to pull even and pass Lindsey on the back straightaway, taking the lead in his first ever sprint car start. Thomas would pull away while Rob looked to rebound until lap 25, when disaster struck. Thomas made contact with a slower car on the front straightaway, sending his car into a helicopter spin that ended his run, drawing a caution flag and reinstating Lindsey to the lead. On the restart, Rob would lead his son Chad and Alex Hantel to the line, and after a short challenge by Chad, Rob would drive away to the win. Hantel and Chad traded moves over the final few laps with Hantel taking second at the line, and Chad Lindsey making it a family affair on the podium with his third place run. Rob Lindsey was quick time. Tim Alberding won the dash and heat wins went to Garrett Thomas and Lance Hallmark.
The up and down season for Bill Rude in the Cook Road Shell Sportsman Sprints hit another high note on Saturday night as the veteran driver won his second feature of the year. Rude led all 25 laps with Justin Youngquist closing at times in slower traffic but eventually settling for second. Steve Parker made a strong run from sixth to third. Parker set fast time, and Youngquist and Rude won the heats.
The battle at the front of the Skagit Aggregates Modified main event was epic, with Rick Smith and Eric Ashley exchanging the lead multiple times as both looked for a faster line around the raceway, It was Smith eventually securing the top spot, sneaking past Ashley with three laps to go and surviving a late race restart to pick up the win. Ashley took second in his Skagit Speedway debut with Craig Moore in third. Moore and Ashley were heat winners.
Tricia Michelson led all 17 laps of the Outlaw Tuner main event with ease to collect her first career win. Mike Macpherson and Howard Vos put on a show coming up through the field to finish second and third respectively, with Macpherson and Brian Michelson winning the heats.
Herz Precision Products Wingless Sprint Series
Fast Time – Rob Lindsey 13.444
Heat 1 – Garrett Thomas
Heat 2 – Lance Hallmark
Dash – Tim Alberding
Main – Rob Lindsey, Alex Hantel, Chad Lindsey, Lance Hallmark, Tim Alberding, Chris Greene, Nathan Geister, Tim Kennedy, Tony Offutt, Garrett Thomas, Gene Cannon, Cody Ridge, Daysen Thomas, Jason Thomas
Lap Leaders – R Lindsey 1-18 G Thomas 19-24 R Lindsey 25-30
Cook Road Shell Sportsman Sprints
Fast Time – Steve Parker 12.234
Heat 1 – Bill Rude
Heat 2 – Justin Youngquist
Main – Bill Rude, Justin Youngquist, Steve Parker, Greg Hamilton, Malachi Gemmer, Robbie Price, Cory Swatzina, Eric Turner, Jeff Westergard, Jesson Jacobson, Allison Johnson, Corey Summers, Keira Zylstra, Dustin Gehring, Brandon Baker, Jeff Pearson
Lap Leaders – Rude 1-25
Skagit Aggregates Modifieds
Heat 1 – Eric Ashley
Heat 2 – Craig Moore
Main – Rick Smith, Eric Ashley, Craig Moore, Dan Butenschoen, Alan Grimbly, Tyler Ketchum, Zane Miner, Austin Lovik, Mel Decker, Adam Holtrop, Johnn Anderson, Ben Gunderson, Dave Harmon
Lap Leaders – Decker 1-2 Ashley 3-9 Smith 10-15 Ashley 16-22 Smith 23-25
Outlaw Tuners
Heat 1 – Brian Michelson
Heat 2 – Mike Macpherson
Main – Tricia Michelson, Mike Macpherson, Howard Vos, Jon Edwards, Brent Shetler, Madilynn Hardy Ashley, Roger Burt, Brian Michelson, David Dykstra, Raven Skaugrud, Brit Suttles, Ayuka Carlson, Josh Kramer, Colin Sims, Kyle Hanson, Jeremy Swann
Lap Leaders – T Michelson 1-18
---
Article Credit: Kaleb Hart
Back to News