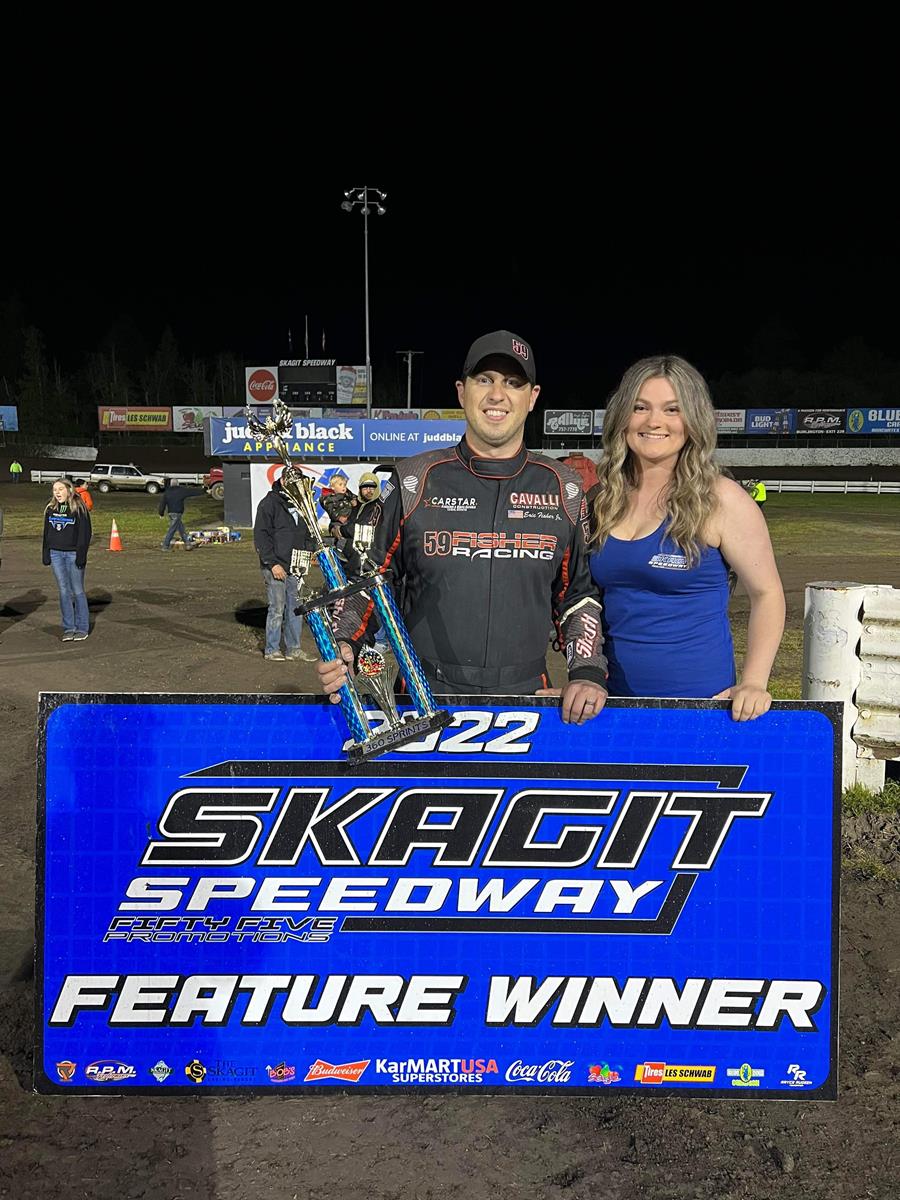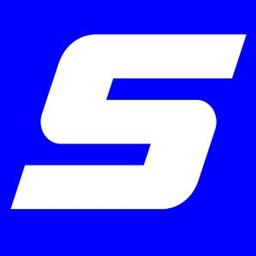 ---
FISHER WINS THE JOHN CARROLL CLASSIC!
Alger, WA - For the longest while, it appeared that Mother Nature would win the main events at the John Carroll Classic presented by IRI & The Follman Agency. With dogged determination, the 55 Promotions crew dug hard to get all scheduled main event laps in, and as the night came to its close, every scheduled lap of every main event was run. Eric Fisher, Evan Margeson, Tyson Blood and Adam Holtrop came away with the John Carroll Classic feature wins.
Due to the weather problems, the Budweiser 360 Sprints ran first on the program and lined up their feature by the pill draw from the back gate. Eric Fisher would go on to lead all 30 laps of the A Main from the pole, taking home the $2,500 top prize in the process. Runner up Trey Starks closed multiple times amidst the slower traffic in the field, but never enough to get by Fisher. Greg Hamilton logged his second consecutive third place finish on the year.
In the Sportsman Sprint class, Evan Margeson was the first driver to really find the upper groove of the track surface and used it to reel in and pass Steve Parker on the 14th lap en route to his first win of the year. Cory Swatzina made strong moves to end up with a second place finish and Malachi Gemmer ran a solid third. Time trials were completed for the Sportsman Sprints before weather worsened, and Bill Rude set quick time in qualifying.
The Skagit Aggregates Modifieds lined up in their IMCA points order for the main event, and it was Tyson Blood picking up his first Skagit Speedway win of the year. Blood climbed his way up into second by lap 14 when race leader Craig Moore ended up spun around at the tail end of the front stretch. Blood would inherit the lead and run the rest of the way unchallenged for the win. Rick Smith came out on top of a great battle with Ben Gunderson for second place.
Adam Holtrop was on cruise control in the Hornet 20 lap A Main, taking the lead on lap 3 and running away from the field to grab the victory. The race for second was good all night, with Roger Burt coming out on top of James Anderson.
Budweiser 360 Sprints
Main - Eric Fisher, Trey Starks, Greg Hamilton, Bailey Sucich, Reece Goetz, Lane Taylor, Luke Didiuk, Eric Rockl, Brett McGhie, Dylan Marsh, Jeff Dunlap, Corbyn Fauver, Jordi Meese, Bill Rude, Cory Johnson, Jesse Schlotfeldt, Ashleigh Johnson
Lap Leaders - Fisher 1-30
Skagit Aggregates Modifieds
Main - Tyson Blood, Rick Smith, Ben Gunderson, Louis Nutter, Craig Moore, Alan Grimbly, Dan Butenschoen, Mel Decker, Travis Ross, Tiernan Deitz, Jon Gunderson, Joshua Richardson, Austin Lovik
Lap Leaders - Moore 1-13 Blood 14-25
Sportsman Sprints
Fast Time - Bill Rude
Main - Evan Margeson, Cory Swatzina, Malachi Gemmer, Jesson Jacobson, Brett McGhie, Corey Summers, Matt Loving, Dana Glenn, Keira Zylstra, Brandon Baker, Levi Klatt, Jeff Pearson, Allison Johnson, Shawn Wallenfellz Jr, Steve Parker, Alden Ostrom, Wes Armey, John Tharp, Jake Daniels, Ryker Walde, Axel Oudman, Bill Rude, Dustin Gehring
Lap Leaders - Parker 1-14 Margeson 15-25
Hornet
Main - Adam Holtrop, Roger Burt, James Anderson, David Dykstra, Howard Vos, David Hill, Ian Buck, Ron Malcolm, Brent Shetler, Brain Michelson, Colin Sims
La Leaders - David Dykstra 1 Vos 2 Holtrop 3-20
---
Article Credit: Kaleb Hart
Back to News