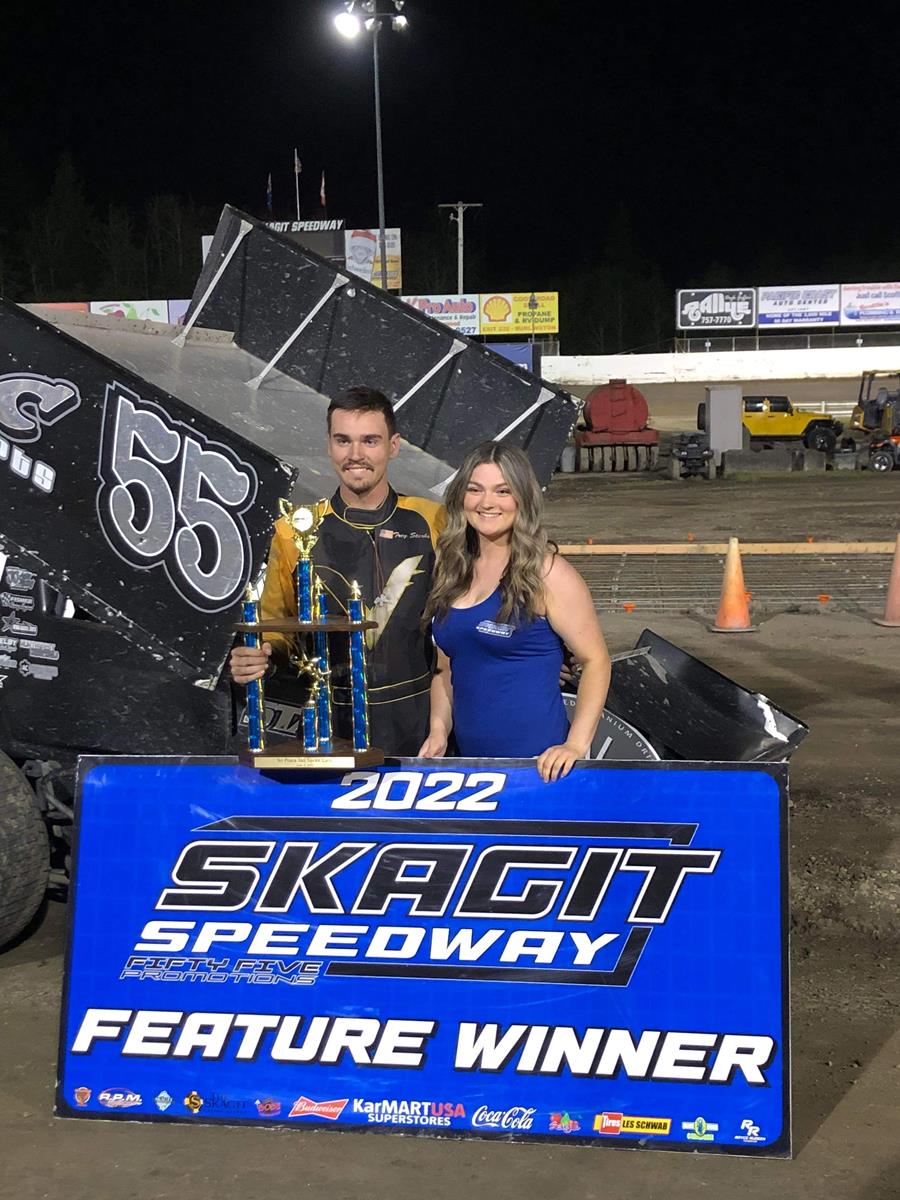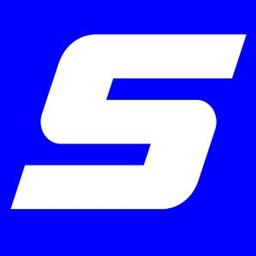 ---
STARKS WINS AGAIN!
Alger, WA - No driver in the state of Washington has found more success in 2022 than Trey Starks. With the road to the 50th Annual Jim Raper Memorial Dirt Cup starting this coming week, Starks added to his already significant momentum by adding another win to his yearly total by scoring the victory on Saturday night at Skagit Speedway.
Starks nearly made a clean sweep of the Budweiser 360 Sprints. After setting quick time, Starks ran from fourth to first in his heat race and sixth to third in the dash, setting him up with a solid row two start in the A Main. Greg Hamilton led from the drop of the green flag and controlled the early portion of the race, while Seth Bergman and Starks gave chase. Multiple cautions kept the lead trio from getting to serious traffic in the early going, but a long green flag run after a lap 13 red flag gave the lead trio a chance to finally dice it up among slower cars. Starks and Bergman would swap second place a number of times before Trey took it for good, and with traffic at its wildest, Hamilton got trapped behind a slower car on the bottom of the speedway in turn one on lap 28. Starks punched, rolling by on the high side of the track in what was the race winning pass. Bergman and Hamilton followed closely but could not get by Trey who rolled to the win, with Bergman then taking second from Hamilton in the closing moments of the highly entertaining finish. Hamilton was the dash winner, with heats wins going to Starks, Bergman and Brock Lemley.
410 Sprint Cars were in the house for hot laps only prior to the 50th Annual Jim Raper Memorial Dirt Cup. 55 Promotions rewarded the drivers who came out by staging a Dash for Cash later in the evening, where Brock Lemley made an easy $700 bucks for leading all 8 laps of the dash unchallenged.
The NW Focus Midgets returned for their second night of racing on the season. Garrett Thomas would go on to lead all 25 laps of the A Main for his first victory on the year, fending off a challenge from Jared Peterson in the mid portion of the race, then streaking away from the field on a late restart for the win. Shane Smith used the same restart to take the runner up spot from Peterson permanently, who would settle for third. Tanner Holm, Peterson, Nick Evans and Jesse Munn won the heats.
Rick Smith was victorious for the second time on the season in the Skagit Aggregates Modifieds. Smith led all 25 laps of the main unchallenged. Ben Gunderson had a solid run for second while rookie Travis Ross took third place in just his third career race. Ross also won his first heat race on the night. Zane Minor was the other heat winner.
Budweiser 360 Sprints
Fast Time - Trey Starks 11.136
Heat 1 - Trey Starks
Heat 2 - Brock Lemley
Heat 3 - Seth Bergman
Dash - Greg Hamilton
Main - Trey Starks, Seth Bergman, Greg Hamilton, Jason Solwold, Reece Goetz, Jesse Schlotfeldt, Chase Goetz, Colton Heath, Lane Taylor, Justin Youngquist, Brock Lemley, Luke Didiuk, Tyler Anderson, Brett McGhie, Dana Glenn, Jeff Dunlap, Chris Bullock, Ashleigh Johnson, Bill Rude, Eric Rockl, Mike Brown, Corbyn Fauver, Bailey Sucich
Lap Leaders - Hamilton 1-27 Starks 28-30
NW Focus Midgets
Heat 1 - Tanner Holm
Heat 2 - Jared Peterson
Heat 3 - Nick Evans
Heat 4 - Jesse Munn
B Main - Stuart MIlner, Chuck Pierce, Chris Foster, Brian Aune, Todd Hartmann, Tyler West, Michael Knutson, David Mills, Colby Swanberg, Joe Shawley, Ayuka Carlson, Brian Rose, Randy Schaaf
A Main - Garrett Thomas, Shane Smith, Jared Peterson, Nick Evans, Ashley Thompson, Jeff Westergard, Alex Peck, Tanner Holm, Levi Harless, Gabe Sessler, Kyle Hanson, Hannah LIndquist, Jesse Munn, Chuck Pierce, Katie Jackson, Tyler Ketchum, Alden Ostrom, Hailey Bower, Brian Aune, Stuart Milner, Brain Holmkvist, Tristin Thomas, Chris Foster, Kai Dixon
Lap Leaders - Thomas 1-25
Skagit Aggregates Modifieds
Heat 1 - Zane Minor
Heat 2 - Travis Ross
Main - Rick Smith, Ben Gunderson, Travis Ross, Louis Nutter, Mel Decker, Alan Grimbly, Dan Butenschoen, Jon Gunderson, Zane Minor, Tiernan Dietz, Jason Butenschoen, Austin Lovik
Lap Leaders - Smith 1-25
410
Dash for Cash - Brock Lemley, Trey Starks, Bailey Sucich, Eric Fisher, Barry Martinez
---
Article Credit: Kaleb Hart
Back to News