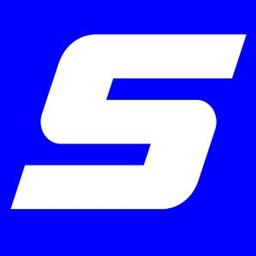 ---
HEATH WINS SUMMER NATIONALS NIGHT #1
Alger, WA - Night one of the 2022 Bob's Burgers & Brew Summer Nationals at Skagit Speedway saw former track champion Colton Heath lead the final twenty nine laps of the main event for his first win at the track this year. Jayme Barnes was the Wingless Sprint Series winner and Adam Holtrop took the victory on night one of the Hornet Nationals.
Heath started on the outside of row number one with Lane Taylor on the pole, and it was Taylor around the bottom of the track leading the first lap. Heath found the fast line around the high groove to his liking and drove around Taylor in what ended up being the race winning pass on lap two. From there, only a yellow flag on lap eleven would slow Colton's roll, as the next nineteen laps clipped off with Heath driving through heavy traffic and the field trying to run him down. Justin Sanders and Trey Starks were the two drivers on the move through the field, starting 14th and 16th respectively and with five laps left, the two had moved into second and third. With Heath slowed a little by a slower car, both drivers closed to the point where Sanders could throw a slidejob at Heath in the first two turns on the final lap. Heath saw the move and executed a crossover coming out of the turn, and the pair raced down the back straightaway. Rolling through the final turns side by side, Heath would outrace Sanders to the line by .032 to take the win. The second place finish for Sanders and third for Starks, combined with their heat race points and qualifying points from earlier in the night were enough to lock both drivers into the pole shuffle for Saturday's program - joining them will be Jason Solwold and Tanner Holmes. Starks set quick time and won his heat. Other heat wins went to Ashlyn Rodriguez, Greg Hamilton and Brock Lemley.
The Herz Precision Products Wingless Sprint Series saw Jayme Barnes return to Skagit Speedway with a dominant win in the 25 lap A Main. After setting fast time in his dad's car, Jayme led all 25 laps of the feature unchallenged. Rob Lindsey and Eric Turner had an engaging battle for the runner up spot, with Lindsey coming out on top. Turner won the heat race.
Night one of the annual Hornet Nationals saw a great battle up front in the 20 lap A Main. Brain Michelson was up to the task of holding the field at bay for the first 15 laps, but on lap 16, Adam Holtrop found enough space outside of him to take the top spot. Holtrop would go on to take the win, with Trent Gillespie making his first dirt experience a good one by running second. Colin SIms made a late race pass to take third. Sims also won a heat race, as did Jon Gunderson.
360 Sprints
Fast Time - Trey Starks 11.444
Heat 1 - Trey Starks
Heat 2 - Ashlyn Rodriguez
Heat 3 - Greg Hamilton
Heat 4 - Brock Lemley
B Main - Reece Goetz, Tyler Thompson, Ashlyn Rodriguez, Bailey Sucich, Jordi Meese, Dana Glenn, Cody Ridge, Bill Rude, Ashleigh Johnson, Jeff Dunlap, Eric Rockl, TJ Richman, Shawn Wallenfeltz Jr, Darren Smith
A Main - Colton Heath, Justin Sanders, Trey Starks, Colby Thornhill, Tanner Holmes, Jason Solwold, Logan Forler, Jesse Schlotfeldt, Kelly Miller, Tyler Anderson, Greg Hamilton, Justin Youngquist, Luke Didiuk, Corbyn Fauver, Lance Sargent, Tyler Thompson, Eric Fisher, Ashlyn Rodriguez, Bailey Sucich, Chris Bullock, Lane Taylor, Reece Goetz, Chase Goetz
Lap Leaders - Taylor 1 Heath 2-30
Herz Precision Parts Wingless Sprint Series
Fast Time - Jayme Barnes 14.005
Heat - Eric Turner
Main - Jayme Barnes, Rob Lindsey, Eric Turner, James Bundy, Chad Lindsey, Tim Alberding, Duke Johnson, Alex Hantel, Bert Johnson
Lap Leaders - Barnes 1-25
Hornets
Fast Time - Adam Holtrop 17.587
Heat 1 - Jon Gunderson
Heat 2 - Colin Sims
Main - Adam Holtrop, Trent Gillespie, Colin Sims, Jon Gunderson, Mike Mcpherson, David Dykstra, Mike Guffey, Brian Michelson, Raven Skaugrud, James Anderson, Ron Malcolm, Ian Buck, Brent Shetler, Kyle Hanson, Dave Hill, Megan White, Howard Vos
Lap Leaders - Michelson 1-15 Holtrop 16-20
---
Article Credit: Kaleb Hart
Article Media
Back to News