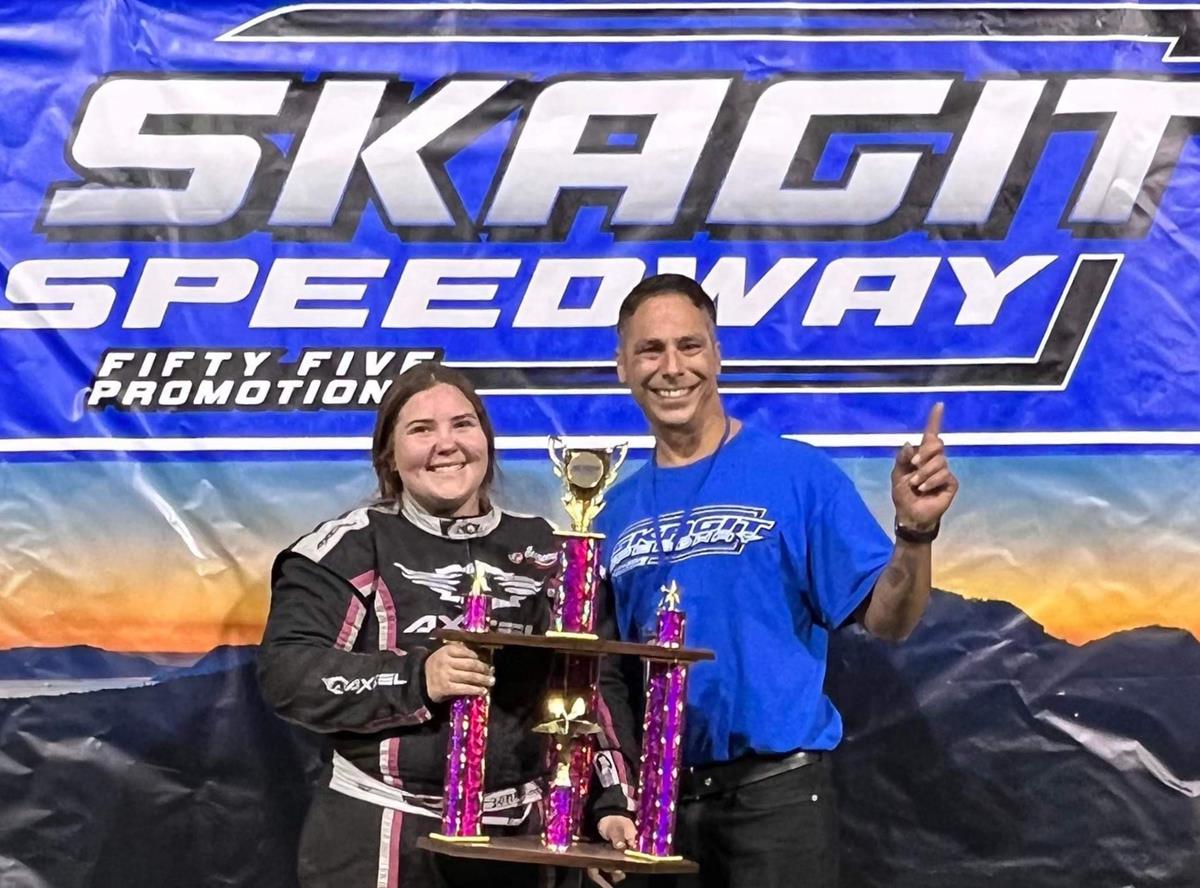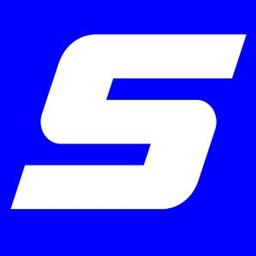 ---
ON LADIES NIGHT - STARKS, JOHNSON & HOLTROP WIN!
Alger, WA - Ladies night at Skagit Speedway saw two familiar faces in victory lane and one newcomer. Trey Starks continued his dominance of the Budweiser 360 division while Adam Holtrop continued his in the Hornets. Allison Johnson was the new winner, grabbing her first career win on a night where Skagit Speedway honored women in motorsports.
Starks started outside row one, and like many weeks before, shot out to an early race lead that was never in question. He would continuously carve through lapped traffic en route to another feature win, leading all 30 laps in the process. The race behind him for second raged through traffic with Greg Hamilton coming out on top of Jason Solwold. Starks also set fast time. Hamilton was also the dash winner. Solwold won one of the three heat races, along with Luke Didiuk and Jesse Schlotfeldt.
Adam Holtrop now has five wins in six tries on the season in the Hornet class. Driving "The Mighty Miata", Holtrop passed Howard Vos on lap 10 for the lead and eventual win. The race was on for second, with Mike Guffey being the first Hornet Truck to make a podium appearance by taking second over Brian Michelson. James Anderson and Colin Sims won the heat races.
Last but certainly not least was the Sportsman Sprints where on Ladies Night, Allison Johnson became just the second woman in the class history to take a feature win. Allison led every lap of the feature that was marred by caution flags and red flags, but she survived and thrived through every restart to get her first career win. Jesson Jacobson and Cory Swatzina took second and third. Axel Oudman was the fast qualifier. Kai Dixon, Swatzina and Steve Parker won heats.
Budweiser 360 Sprints
Fast Time - Trey Starks 11.356
Heat 1 - Luke Didiuk
Heat 2 - Jesse Schlotfeldt
Heat 3 - Jason Solwold
Dash - Greg Hamilton
Main - Trey Starks, Greg Hamilton, Jason Solwold, Chase Goetz, Brock Lemley, Colton Heath, Luke Didiuk, Tyler Anderson, Lance Sargent, Eric Fisher, Reece Goetz, Justin Youngquist, Travis Jacobson, Bailey Jean, Cody Ridge, Bill Rude, Jesse Schlotfeldt, Lane Taylor
Lap Leaders - Starks 1-30
Sportsman Sprints
Fast Time - Axel Oudman 12.610
Heat 1 - Kai Dixon
Heat 2 - Cory Swatzina
Heat 3 - Steve Parker
Main -
4-Allison Johnson[1]; 2. 22J-Jesson Jacobson[2]; 3. 2-Cory Swatzina[5]; 4. 06T-Malachi Gemmer[8]; 5. 23-Steve Parker[4]; 6. 66-Brett McGhie[7]; 7. 35-Alden Ostrom[11]; 8. 10G-Dana Glenn[9]; 9. 77-Levi Klatt[12]; 10. 06W-Shawn Wallenfeltz[14]; 11. 49-Wes Armey[16]; 12. 33-Bill Rude[17]; 13. 90-Corey Summers[18]; 14. 44-Brandon Baker[13]; 15. 7O-Axel Oudman[3]; 16. 19W-Ryker Walde[15]; 17. 51-Dustin Gehring[10]; 18. 87-Jeff Pearson[20]; 19. 20K-Kai Dixon[6]; 20. (DNS) 06L-Matt Loving
Lap Leaders - Johnson 1-4
Hornets
Heat 1 - James Anderson
Heat 2 - Colin Sims
Main - Adam Holtrop, Mike Guffey, Brian Michelson, David Dykstra, Brent Shetler, Howard Vos, Raven Skaugrud, Colin Sims, Ron Malcolm, Dave Hill, James Anderson
Lap Leaders - Sims 1-5 Vos 6-9 Holtrop 10-20
---
Article Credit: Kaleb Hart
Back to News