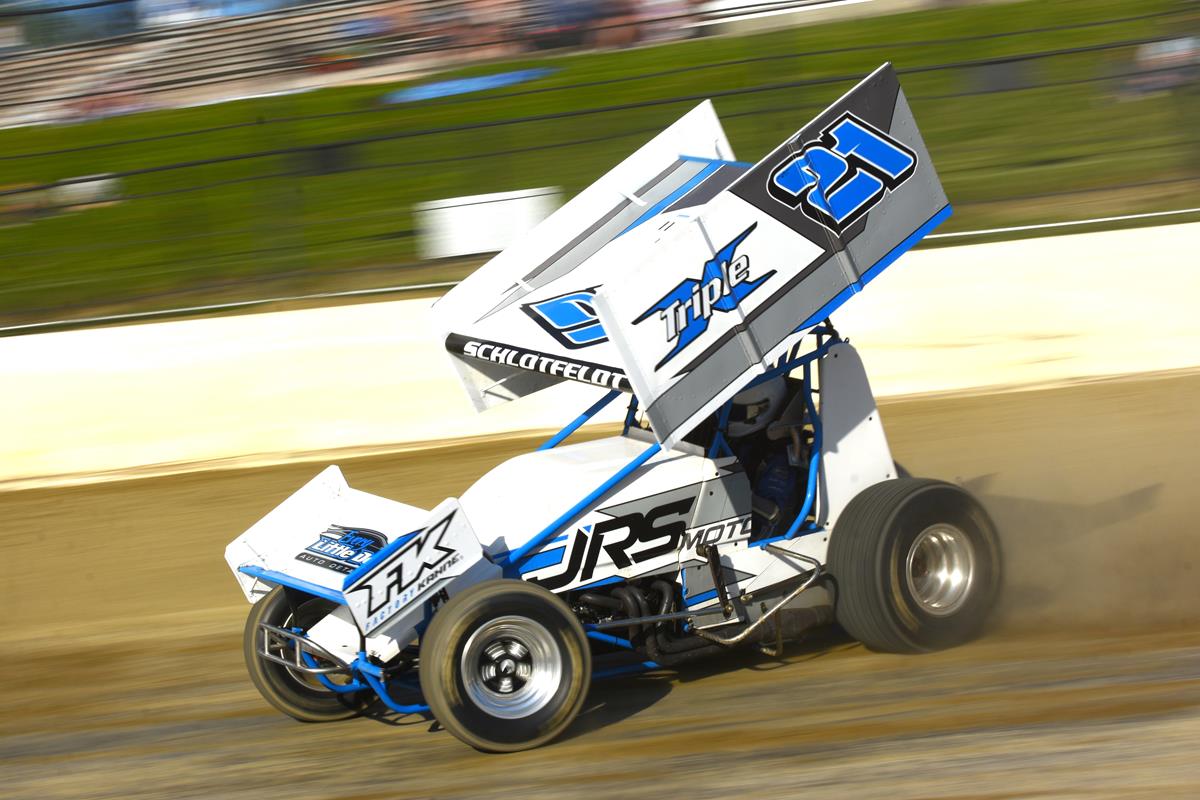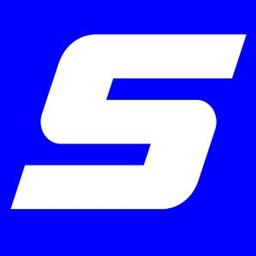 ---
SCHLOTFELDT WINS SEASON OPENER
Burlington, WA – Eighty-four cars checked in for the first night of competition at Skagit Speedway on Saturday, May 13, 2023. A hot day led to the track quickly becoming dusty but after some track work, Skagit Speedway turned into an exciting night of racing.
In the 360 division, it was all Jesse Schlotfeldt. The 19-year-old picked up his first win of the year and his first win in the 360, but he had to hold off some tough competition to get it done. Schlotfeldt was fast all night going fifth quick in qualifying and finishing second in his heat and locking himself into the night's dash by being the quick qualifier in his heat. Schlotfeldt drew the number one pill for the dash but fell back to third after getting passed by Colton Heath and Trey Starks. After thrashing in the pits, just before the Main started, Schlotfeldt was able to make it out. Heath and Starks locked out the front row for the A-Main and a fast Heath got out to a quick start. Just shy of halfway through the race, Schlotfeldt forced Heath to get caught behind a lap car going into turn one using it as a pick and roll allowing Schlotfeldt to get around Heath for the lead. Cutting through traffic like a hot knife through butter Schlotfeldt held off a late charge from Starks to take home the win. Starks and Heath rounded out the podium. Chase Goetz, Heath, Jason Solwold, and Greg Hamilton all won their heat races.
In the Northwest Focus Midget division, Jared Peterson was able to go back-to-back on the weekend, winning at two completely different tracks. Winning first at Deming Speedway on Friday night and then winning Saturday night at Skagit via a last-lap pass for the lead. Leading only a handful of laps combined between the two nights Peterson's car was fast. He finished second in his heat moving up three spots. Then won the Main from an eighth-place starting position. Nick Evans got out to the lead early but just couldn't hold off the driver out of Stanwood, Washington. Evans wound up second, and Seth Hespe held off hard-charging Shane Smith (who was +11) for third.
The Hornet division didn't disappoint either as early in the A-Main it was anybody's race. It seemed as if you could have thrown a blanket over the top five. David Dykstra drove to the lead early using the high side to get it done but wound up falling back as the race continued before he left the track with a problem. Pole-sitter, Colin Sims, regained the top spot after dropping back a couple of positions from the initial start. Sims may have gotten lucky as it seemed that Howard Vos would have rewritten the script within one more lap, but Sims held him off for the win and an emotional victory lane. Vos and Brian Michelson rounded out the top three. Vos won heat one and Dykstra got heat two.
Skagit Speedway will be back on May 20, 2023, for Armed Forces night where All members of the Armed Forces get in for just $5 with current or active ID. The night will feature 410s, Sportsmens, and Hornets, Opening Ceremonies start at 7 pm PST, and gates open at 5.
---
Submitted By: Social Media
Back to News