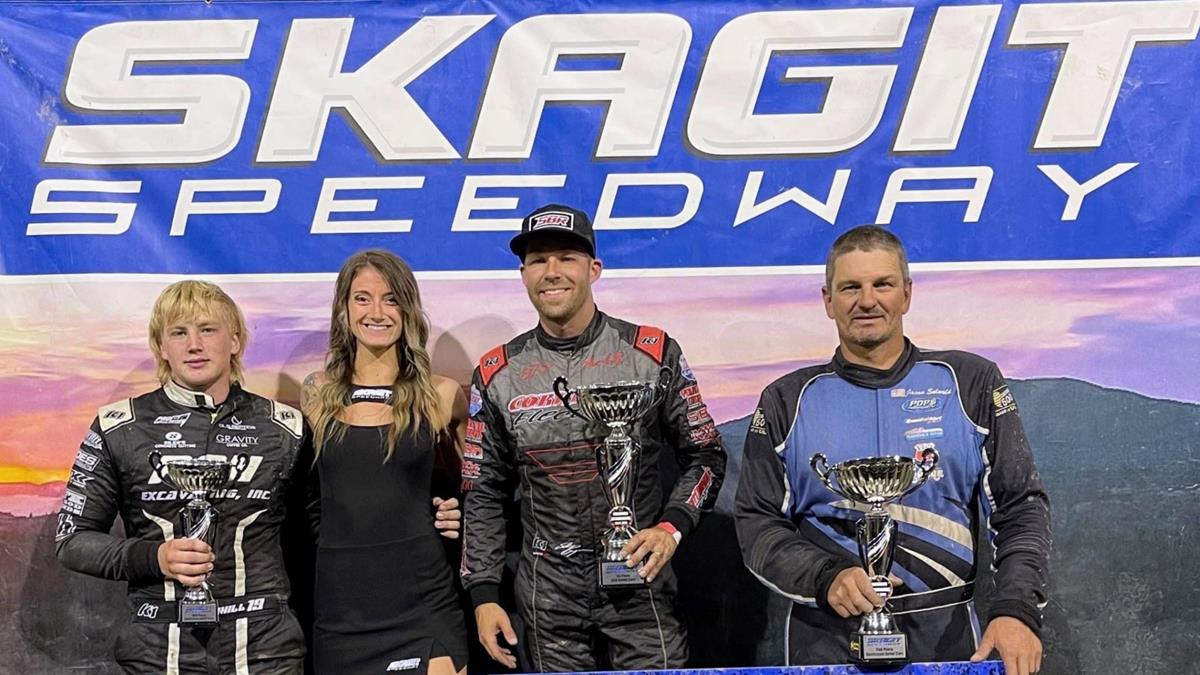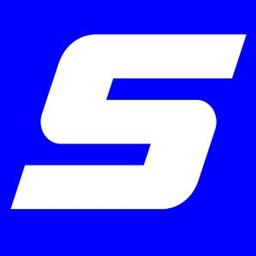 ---
BERGMAN WINS AT SKAGIT SPEEDWAY!
Seth Bergman dominates in his return to Skagit Speedway
Alger, WA (7/8/23) – Fireworks lit up the sky while the drivers on the track lit up the racing action Saturday night at Skagit Speedway. In the 360 Sprint Car Division, Seth Bergman made a triumphant return to Skagit Speedway parking it in victory lane alongside Eric Fisher in the sportsman Sprint Car Division, and Brian Michelson in the Hornet Division.
In his return to Skagit Speedway Bergman looked like he hasn't missed a beat dominating the 360 Sprint Car A-Main with ease. After moving to the Midwest to race Sprint Cars Bergman made his first appearance all year at Skagit Speedway as he gets set for about a month of racing action at Skagit Speedway.
After finishing fourth in the dash Bergman made moves right and left getting past his competition until he got into second place behind race leader Jason Solwold. At this point, Bergman waited for the race to get into lap traffic to make his move on Solwold.
"I cleared Colby and I felt really good," Bergman said. "I had a moment to watch Jason and watch what he was doing, and I found a different part of the racetrack that worked really well and was just able to utilize the pass there on the bottom, and then really I felt like I could go anywhere I needed to as traffic played out."
In the Sportsman Sprint Car Division, it continues to be the Fisher and Levi Klatt show as the two drivers seem to wage war every night on the racetrack fighting each other night in and night out for race wins, but Saturday night it was all Fisher. Leading from the drop of the green flag Fisher had to make it through multiple restarts and hold off a charging Klatt who was on his back bumper most of the night.
"It's been such a fun year with Levi Klatt he's so good," Fisher said.
"Well, I wanted to be on the top in three and four but I didn't want to leave myself open so I would go to the bottom on the restarts," Fisher said.
While Fisher and Klatt raced for the top spot it was a three-car battle for third behind them. Brett McGhie, Levi Kuntz, and Bill Rude were fighting tooth and nail for the third spot with McGhie getting the upper hand after he was able to slide both Rude and Kuntz.
It's been an up-and-down year for Brian Michelson but Saturday night the stars aligned, and Michelson was able to work his way forward from his fifth-place starting spot. Michelson's 22x seemed to work wherever he needed to put it cutting through the competition to take the lead from Jeff Woolsey a lap before halfway. While Michelson moved forward, Ian Buck and Wyatt Covert battled for second with Buck getting the upper hand and relegating Covert back to third for his first podium at Skagit Speedway in his rookie year.
"I was on the verge of I had to win," Michelson emphasized. "It's been two years since I got a win and I needed to get this; I've never had a midseason championship win."
Full Rundown 7/8/23
360s:
Qualifying: Colton Heath 12.156
Heat 1: Colby Thornhill
Heat 2: Jason Solwold
Heat 3: Luke Didiuk
Dash: Jason Solwold, Colby Thornhill, Luke Didiuk, Seth Bergman, Colton Heath, Jesse Schlotfeldt
A-Main: Seth Bergman, Jason Solwold, Colby Thornhill, Colton Heath, Jesse Schlotfeldt, Chase Goetz, Luke Didiuk, Justin Youngquist, Cam Smith, Jordi Meese, Greg Hamilton, Sean MacDonell, Axel Oudman, Shawn Wallenfelsz Jr, Ashleigh Johnson, Dallas Melby, Mike Brown
Lap Leaders: Jason Solwold 1-8, Seth Bergman 9-30
Sportsman Sprint Cars:
Qualifying: Bill Rude 12.669
Heat 1: Bill Rude
Heat 2: Eric Fisher
B-Main: Allison Johnson, Kai Dixon, Dustin Gehring, Ronnie Cox, Dakota Drake, Jacob Daniels
A-Main: Eric Fisher, Levi Klatt, Brett McGhie, Levi Kuntz, Bill Rude, Cory Swatzina, Alden Ostrom, Ronnie Cox, Ryker Walde, Tom Weiss, Wex Armey, Steve Parker, Keira Zylstra, Kai Dixon, Dustin Gehring, Allison Johnson
Lap Leaders: Eric Fisher 1-25
Hornets:
Qualifying: Howard Vos 18.818
Heat 1: Howard Vos
Heat 2: Ian Buck
A-Main: Brian Michelson, Ian Buck, Wyatt Covert, Brent Shetler, David Dykstra, Jeff Woolsey, Scott Henry, Coby Powers, Ron Malcolm, Howard Vos, Dave Hill, Mike Guffey, Donna Gillespie
Lap Leaders: Jeff Woolsey 1-8, Brian Michelson 9-20
Back to News