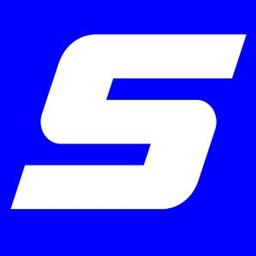 ---
JUSTIN SANDERS DOES IT AGAIN! FRI. JULY 21
Alger, WA (7/21/23) – Friday night racing of the double header weekend is in the books at Skagit Speedway as the 360s got one final look at the track to fill their notebook before going into next weekend's Bobs Burgers & Brew Summer Nationals.
The 360 Division welcomed back Dirt Cup winner Justin Sanders in a big way Friday night as he found his way to Skagit Speedway Victory Lane once again making a last lap pass of Jason Solwold to get it done. After starting fourth Sanders moved forward as the field got into lap traffic picking off spots one by one until he got into second. While Sanders was fighting his way to the front Solwold battled with Willie Croft for the lead. Croft got by pole sitter Solwold on lap one but couldn't hold the lead as Solwold got back around him on lap 12.
Coming down to the last lap Sanders drove it hard into turn one and two got the car to stick and made the move on Solwold for the race win.
"Honestly I drove my butt off there," Sanders said. "My body's pretty sore I was pushing it as hard as I could. Jason [Solwold] was really fast, he could kinda run top and bottom kinda like I would...The biggest decision was that last lap going into one, I really wanted to try to rip the top but I saw Trey [Starks] come off the bottom a lap or two before and I knew he would be there so I really had to make sure if I want to the top I didn't get tight behind one of those lap cars. I just decided to go up, I slowed a little more than he did, I think he just got a little free and I was able to sneak the bottom."
The Northwest Focus Midgets saw a brand-new winner to the series last night, Michael Hodel got it done while leading every lap. Even though Hodel lead every lap it wasn't smooth sailing by any means. Alex Peck and Jared Peterson were both on his tail at one point or another try to find any way around him that they could however, Hodel held them back and got the win.
The Skagit Aggregates Modified provided another late race pass for the win as Tyson Blood sent a hail Mary type pass for the lead and came out ahead of Chriss Beaulieu, and Zane Miner and into the race lead.
---
Article Credit: Speedway Staff
Back to News