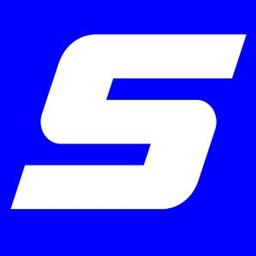 ---
HEATH PARKS IT IN VICTORY LANE ON LADIES NIGHT!
Alger, WA (8/5/23) – Ladies' night is in the books at Skagit Speedway as domination was the name of the game throughout two of the three A-Mains.
360 Sprint Car point leader Colton Heath found his way to another A-Main win leading all 30 laps without much challenge. Jason Solwold seemed to be the only driver who had a shot at Heath and that came mainly on the restarts however Solwold was never able to find a way around. The battles heated up behind the front two as Chase Goetz and Justin Youngquist went to war for the third spot throwing slider after slider at each other with Goetz getting the final say.
"The first thing was starting on the bottom down there in one, there was a bunch of grip right off the corner so that helped," Heath said about the opening start. "Then I just felt like I needed to go to the top, every time I'd go to the bottom I would either miss it and slide up or get chucked up and slowed up but I felt like the top was the place to be."
The Skagit Aggregates Modifies put on a battle for the lead with four different drivers leading a lap but Rick Smith lead the most laps and the last lap to get the win. Smith had to fight his way to the front but once he got out front, he was unchallenged pulling away with ease. There were countless times for his fellow competitors to get around him on restarts, but Smith stood tall to the challenge holding them back every time.
"My car was really tight in that heat race, so we loosened the car up something I never do, but it seemed to pay off, that pass there, he was running hard, I was running harder," Smith noted on passing Adam Holtrop for the race lead.
In the Hornet Division, it was an emotional win for Steve Peters and the Battlewagon as he fought tooth and nail for his first-ever win at Skagit Speedway. Mike Guffey gave it everything that he could while running in second place hounding the back bumper of Peters throughout forcing Peters to have to hit his marks perfectly if he wanted to get the win. Peters did everything that he needed leading all but the opening lap to get his first win. Last Saturday, July 29, Peters almost had the Hornet Nationals won until his rear axle broke sending him into the pits with only a handful of laps to go so it was redemption for Peters this week.
"This is my first time back here in 14 years," Peters said with a quiver in his voice. "I'm here in memory of my son, Sean Peters. I came back up here because we had a great time when we were here 14 years ago, I just had to come back with his number on the car this year and see what I could do. I haven't had this much fun in 14 years!"
Full Results:
360s:
Qualifying: Jesse Schlotfeldt - 11.667
Heat 1: Chase Goetz
Heat 2: Jordi Meese
Heat 3: Jason Solwold
Dash: Colton Heath, Jason Solwold, Jesse Schlotfeldt, Chase Goetz, Justin Youngquist, Jordi Meese
A-Main: Colton Heath, Jason Solwold, Chase Goetz, Justin Youngquist, Jesse Schlotfeldt, Luke Didiuk, Tanner Holm, Axel Oudman, Ashleigh Johnson, Cory Swatzina, Levi Kuntz, Dustin Gehring, Cale Brooke, Dan Reynold, Brock Lemley, Jordi Meese, Shawn Wallenfelsz Jr, Eric Rockl, Levi Klatt, Ryker Walde, Dallas Melby, Steve Parker (DNS), Keira Zylstra (DNS)
Lap Leaders: Colton Heath 1-30
Modifieds:
Heat 1: Geoff Morris
Heat 2: Adam Holtrop
A-Main: Rick Smith, Adam Holtrop, Geoff Morris, Ben Gunderson, Leslie Swift, Dan Butenschoen, Cory Gordon, Austin Smith, Ben Malmstadt, Alan Grimbly, Dave Harmon, Brandon Nutter, Don Martin, Jimmy Deitz, Tiernan Deitz, Austin Lovik
Lap Leaders: Cory Gordon 1-3, Ben Malmstadt 4, Adam Holtrop 5, Rick Smith 6-21
Hornets:
Qualifying: Howard Vos
Heat 1: Steve Peters
Heat 2: David Dykstra
A-Main: Steve Peters, Mike Guffey, Brian Michelson, Ian Buck, Wyatt Covert, Thomas Warner, David Dykstra, Ron Malcolm, Howard Vos, James Sims, Jeff Woolsey, Jeremy Sheperd, Coby Powers, Dave Hill, Tyler Ausbourne (DNS), Adam Holtrop (DNS), William Zottneck (DNS)
Lap Leaders: Ian Buck 1, Steve Peters 2-20
Back to News