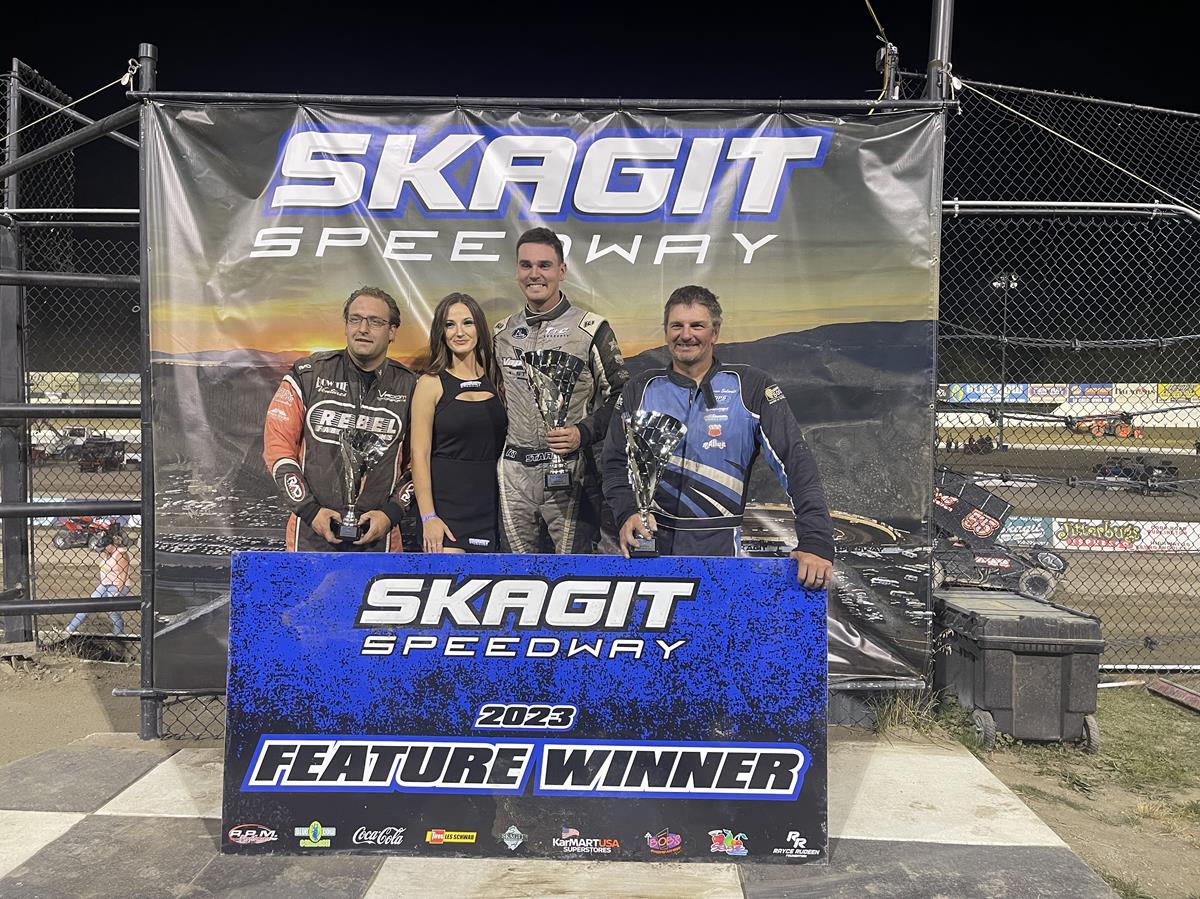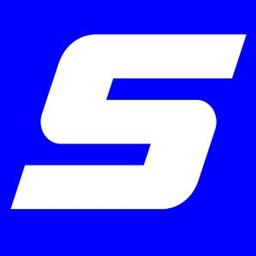 ---
STARKS SUPERB IN OUTLAW TUNE UP
Alger, WA - With the World of Outlaws NOS Energy Drink Sprints Cars coming next week for the Sage Fruit Skagit Nationals, Trey Starks got his program tuned up for The Greatest Show on Dirt by scoring the $4,350 win in the Karmart USA Superstores 410 class on Saturday night at Skagit Speedway. It was Fastenal night at the races and joining Starks as winners on the night were Levi Klatt and Brian Michelson.
The formula was simple for Starks - get out to the lead, and never look back. That's exactly how Trey executed his plan, as he led all 30 laps of the main event while only being seriously challenged on restarts as he picked up the victory. Trey was followed to the line by Jason Solwold and Luke Didiuk. Starks was the fast qualifier, while heat race wins went to Colby Thornhill and Eric Fisher. Solwold won the dash and an extra $400 from Gravity Coffee.
The Sportsman Sprint main was trending toward another epic showdown between Eric Fisher and Levi Klatt, until bad luck threw a wrench in the equation. Fisher had led the first 11 laps before the pair moved into the back of the field, where Klatt looked to make his move. Racing hard into turn one on lap 12, Klatt found room at the bottom of the track, forcing Fisher to the high groove. Just ahead of the pair, a slower car looped around in the upper portion of the track and Fisher clipped him on the way by, causing serious damage and ending Eric's evening. With Fisher done, Klatt would go on to dominate the rest of the feature, leading the rest of the way for the win. Levi Kuntz and Brett McGhie rounded out the podium. Fisher was fast time and won his heat race. Klatt and Keira Zylstra won the other heats.
Brian Michelson picked up the win in the Hornet class, passing Mike Guffey on lap four and surviving multiple cautions over the rest of the way for the win. Steve Peters drove from dead last to take home second place, while Ian Buck came in third. Peters and Michelson won the heat races.
Karmart USA Superstores 410
Fast Time - Trey Starks 11.547
Heat 1 - Colby Thornhill
Heat 2 - Eric Fisher
Dash - Jason Solwold
Main - Trey Starks, Jason Solwold, Luke Didiuk, Eric Fisher, Jesse Schlotfeldt, Justin Youngquist, Cam Smith, Bailey Jean, Dallas Melby, Shawn Wallenfelzs Jr, Dan Reynolds, Colby Thornhill, Andy Caruana, Dustin Gehring
Lap Leaders - Starks 1-30
Sportsman Sprints
Fast Time - Eric Fisher 13.082
Heat 1 - Eric Fisher
Heat 2 - Levi Klatt
Heat 3 - Keira Zylstra
B Main - Parker Hadlock, Jesson Jacobson, Levi Kuntz, Ryker Walde, Tom Weiss, Ronnie Cox, Jayden Whitney, Jeff Pearson, Brian Holmkvist, Allison Johnson
A Main - Levi Klatt, Levi Kuntz, Brett McGhie, Steve Parker, Bill Rude, Parker Hadlock, Jesson Jacobson, Dustin Gehring, Keira Zylstra, Alden Ostrom, Eric Turner, Cory Swatzina, Kai Dixon, Steve Vague, Eric Fisher, Ryker Walde
Lap Leaders - Fisher 1-11 Klatt 12-25
Hornets
Heat 1 - Steve Peters
Heat 2 - Brian Michelson
Main - Brian Michelson, Steve Peters, Ian Buck, David Dykstra, James Sims, Ron Malcolm, Mike Guffey, Austyn Sims, Brent Shetler, Jeff Woolsey, William Zottneck, Howard Vos, Dave Hill, Coby Powers, Scott Henry, Raven Skaugrud, Wyatt Covert, Landon Smith
Lap Leaders - Guffey 1-3 Michelson 4-19
Back to News