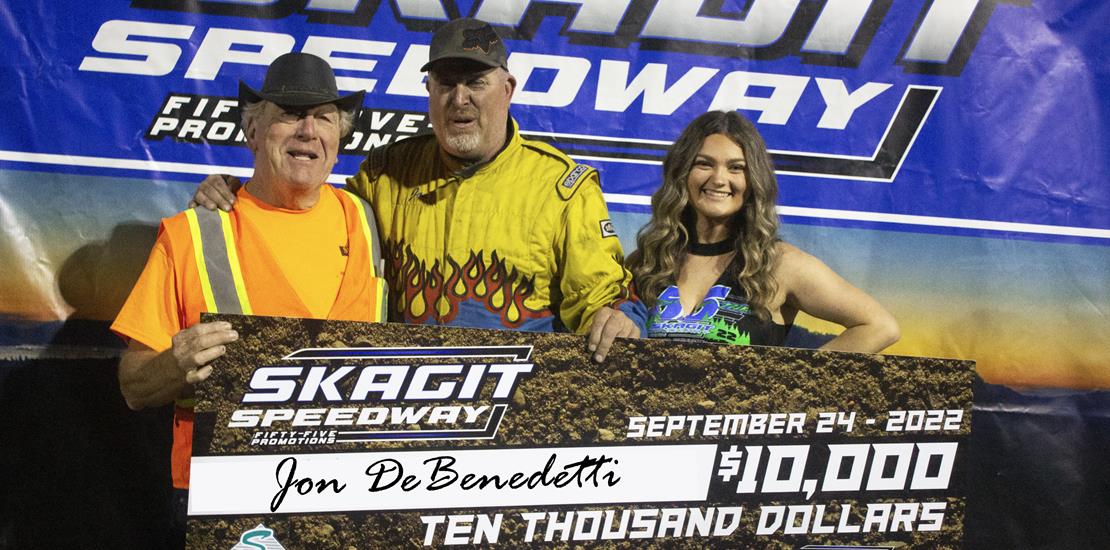 9/24/2022 -
Alger, WA -Jon Debenedetti survived 55 laps of racing at Skagit Speedway and walked away with $10,000 to show for his efforts on Saturday night. Skagi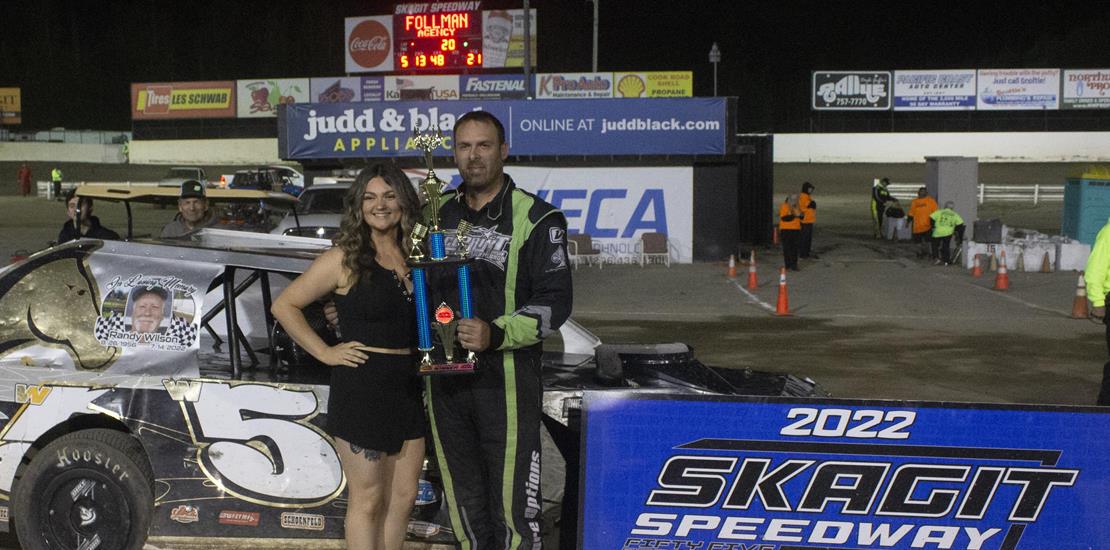 9/23/2022 -
Alger, WA - In the warmup race for the $10,000 to win Survive the 55 coming up on Saturday night, Jesse Williamson won the warmup feature at Skagit Sp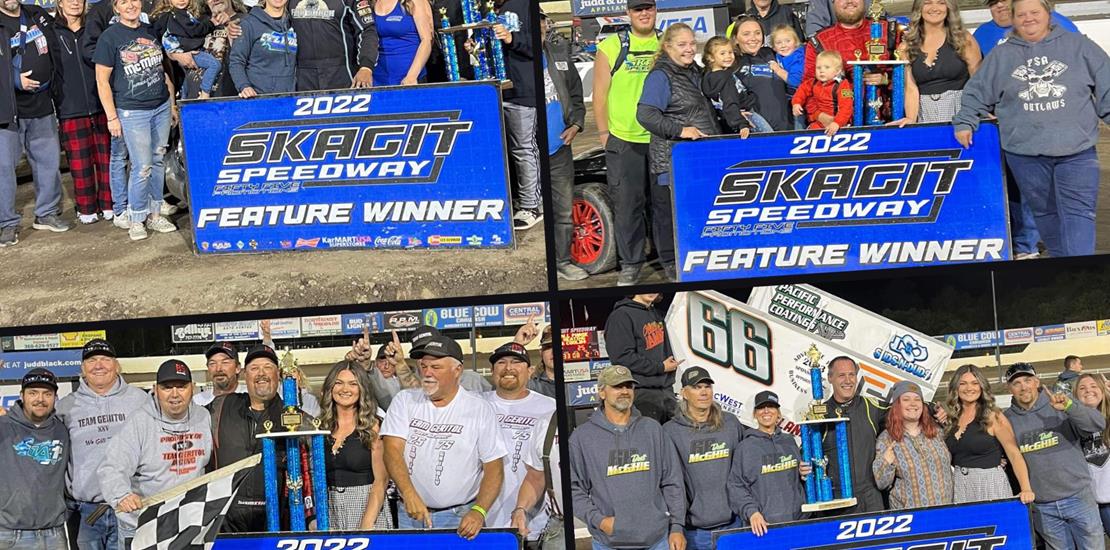 9/17/2022 -
Alger, WA - On the final night of point racing in 2022, four champions were crowned at Skagit Speedway. Three champions capped their year with main ev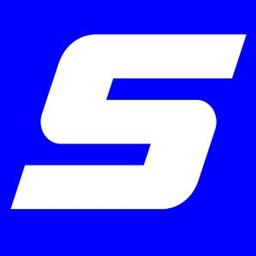 7/9/2016 - Skagit Speedway
Burlington, WA
MIDSEASON CHAMPIONSHIP & GIANT LES SCHWAB TIRE CENTERS FIREWORKS SHOW!
One of the biggest events of the year, the Les Schwab Tire Centers Midseason Championship & Giant Fireworks Show is a show you can't miss!
As we mark the mid-point in the 2016 Dwayne Lane's Auto Centers Racing Series, the 360 Sprint Cars, Sportsman Sprint Cars, Modifieds and Outlaw Tuners will battle it out on our new, dust free surface! The best part? We'll have a HUGE fireworks show that will not only blow up the night sky, but will blow you away!
Classes Racing:
Budweiser 360 Sprint Cars
Cook Road Shell Sportsman Sprint Cars
High Society Modifieds
Outlaw Tuners
Ticket Prices:
Adult (18-61): $16
Junior (7-17) / Senior (62+) / Active Military: $10
Kids (6 & Under): FREE
360 Sprint Cars

13 entries

Sportsman Sprint Cars

18 entries

IMCA Modifieds

16 entries

Hornets

15 entries
Full Event Information on MyRacePass
360 Sprint Cars
25 Laps
A FeatureBudweiser
Finish
Start
#
Competitor
Hometown
+/-
1
18
Jason Solwold Burlington, WA
Burlington, WA
-
2
33
Colton Heath Marysville, WA
Marysville, WA
-
3
56
Justin Youngquist Burlington, WA
Burlington, WA
-
4
59
Eric Fisher Mount Vernon, WA
Mount Vernon, WA
-
5
96X
Mack Brown Sedro Woolley, WA
Sedro Woolley, WA
-
6
96
Greg Hamilton Burlington, WA
Burlington, WA
-
7
22X
Trevor Cook Sedro Woolley, WA
Sedro Woolley, WA
-
8
57
Bud Ashe Sedro Woolley, WA
Sedro Woolley, WA
-
9
5
Travis Jacobson Lake Stevens, WA
Lake Stevens, WA
-
10
N8
Nate Vaughn Sedro Woolley, WA
Sedro Woolley, WA
-
11
9A
Luke Didiuk Vancouver, BC
Vancouver, BC
-
12
42
Devin Madonia Lake Stevens, WA
Lake Stevens, WA
-
13
5R
Steve Reeves Valleyview, AB
Valleyview, AB
-
Sportsman Sprint Cars
25 Laps
A FeatureCook Road Shell
Finish
Start
#
Competitor
Hometown
+/-
1
1
Jared Peterson Stanwood, WA
Stanwood, WA
-
2
23
Steve Parker Sedro Woolley, WA
Sedro Woolley, WA
-
3
7O
Roger Oudman Sedro Woolley, WA
Sedro Woolley, WA
-
4
57
James Bundy Marysville, WA
Marysville, WA
-
5
33
Kelsey Carpenter Burlington, WA
Burlington, WA
-
6
46
Zach McCabe Arlington, WA
Arlington, WA
-
7
22D
Devin Barnes Edmonds, WA
Edmonds, WA
-
8
4D
Dylan Dunham Lake Stevens, WA
Lake Stevens, WA
-
9
5
Adam Hinds Lake Stevens, WA
Lake Stevens, WA
-
10
54C
Chris Ochs Colville, WA
Colville, WA
-
11
93V
Victoria Cantu Sultan, WA
Sultan, WA
-
12
13GR
Glenn Reinstra Jr Lyman, WA
Lyman, WA
-
13
42
Derek Roberts Snohomish, WA
Snohomish, WA
-
14
8S
Clayton Sibley Mount Vernon, WA
Mount Vernon, WA
-
15
54
Joe Lyon Arlington, WA
Arlington, WA
-
16
74
Julian Fuentes Mount Vernon, WA
Mount Vernon, WA
-
17
44W
Chance Crum Snohomish, WA
Snohomish, WA
-
IMCA Modifieds
Finish
Start
#
Competitor
Hometown
+/-
1
27EH
Lawrence O'Connor Port Hardy, BC
Port Hardy, BC
-
2
76K
Tyler Ketchum Burlington, WA
Burlington, WA
-
3
51
Louis Nutter Sr Sedro Woolley, WA
Sedro Woolley, WA
-
4
51X
Adam Holtrop Birdsview , WA
Birdsview , WA
-
5
22M
Melvin Decker
-
6
70S
Carl Franssen Oak Harbor, WA
Oak Harbor, WA
-
7
40
Mike Knox Jr Tacoma, WA
Tacoma, WA
-
8
25B
Jeff Blanton Sedro Woolley, WA
Sedro Woolley, WA
-
9
7K
Kevin Smith Sedro Woolley, WA
Sedro Woolley, WA
-
10
10XX
Butch Gilbert Bow, WA
Bow, WA
-
11
14K
Kyler Moore Seabeck, WA
Seabeck, WA
-
12
28
Rick Smith Mt. Vernon, WA
Mt. Vernon, WA
-
13
95N
Brandon Nutter Sedro Woolley, WA
Sedro Woolley, WA
-
14
89
Thomas Warner
-
Finish
Start
#
Competitor
Hometown
+/-
1
27EH
Lawrence O'Connor Port Hardy, BC
Port Hardy, BC
-
2
22M
Melvin Decker
-
3
76K
Tyler Ketchum Burlington, WA
Burlington, WA
-
4
25B
Jeff Blanton Sedro Woolley, WA
Sedro Woolley, WA
-
5
40
Mike Knox Jr Tacoma, WA
Tacoma, WA
-
6
70S
Carl Franssen Oak Harbor, WA
Oak Harbor, WA
-
7
95N
Brandon Nutter Sedro Woolley, WA
Sedro Woolley, WA
-
8
28
Rick Smith Mt. Vernon, WA
Mt. Vernon, WA
-
Hornets
Finish
Start
#
Competitor
Hometown
+/-
1
93
Ryan Ellis Edmonton, AB
Edmonton, AB
-
2
20
Freddie Vela Sedro Woolley, WA
Sedro Woolley, WA
-
3
72
Brandon Berg
-
4
69R
Kevin Reuter Oak Harbor, WA
Oak Harbor, WA
-
5
54
Vance Hibbard
-
6
87
Chris Davies Edmonton, AB
Edmonton, AB
-
7
23
Cliff Ballenger Sedro-woolley, WA
Sedro-woolley, WA
-
8
18
Sam Desrosier Everett, WA
Everett, WA
-
9
85
Eddy Bunting Edmonton, AB
Edmonton, AB
-
10
77M
Clint Meins
-
11
81
Jon Gunderson
-
12
99O
Terra Arnett Stanwood, WA
Stanwood, WA
-
13
03
Howard Vos
-
14
2
TJ Campbell Sedro Woolley, WA
Sedro Woolley, WA
-