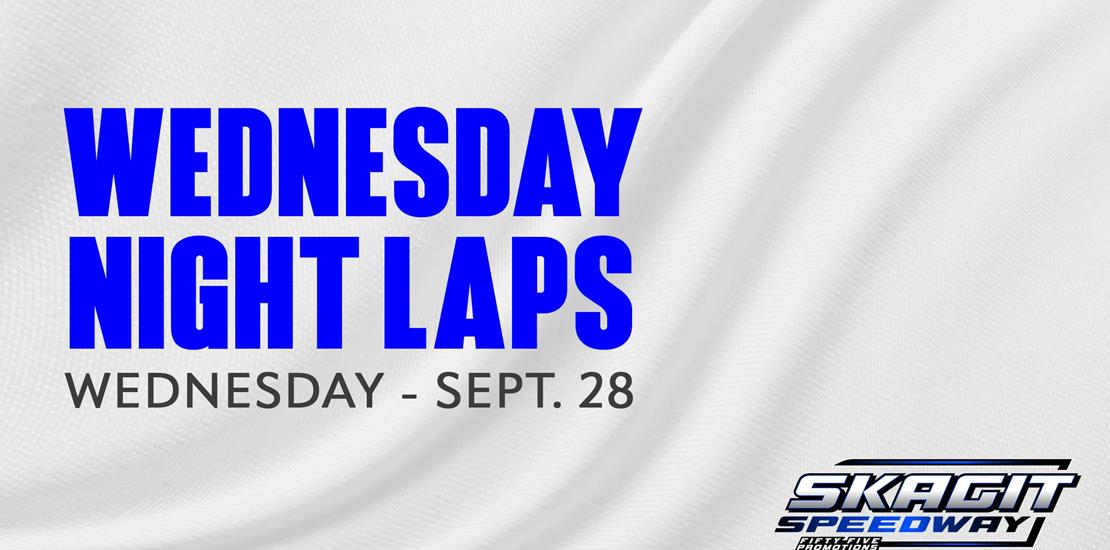 9/27/2022 -
We will have open practice happening on WEDNESDAY - SEPT 28 Pit gates open at 4 Pit Pass $40 pp Cars on the track at 6pm Cars off the track by 9pm Gra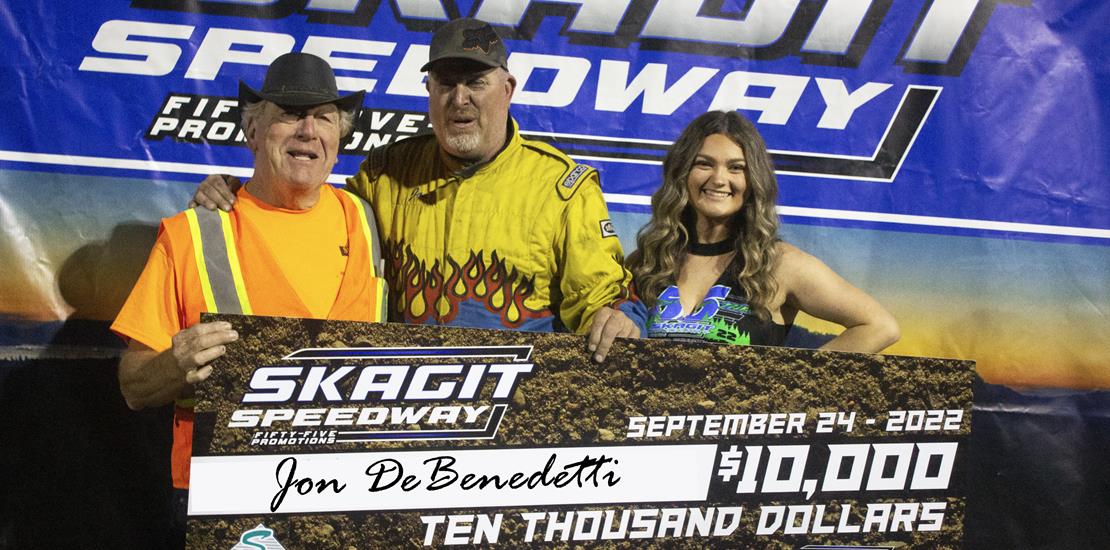 9/24/2022 -
Alger, WA -Jon Debenedetti survived 55 laps of racing at Skagit Speedway and walked away with $10,000 to show for his efforts on Saturday night. Skagi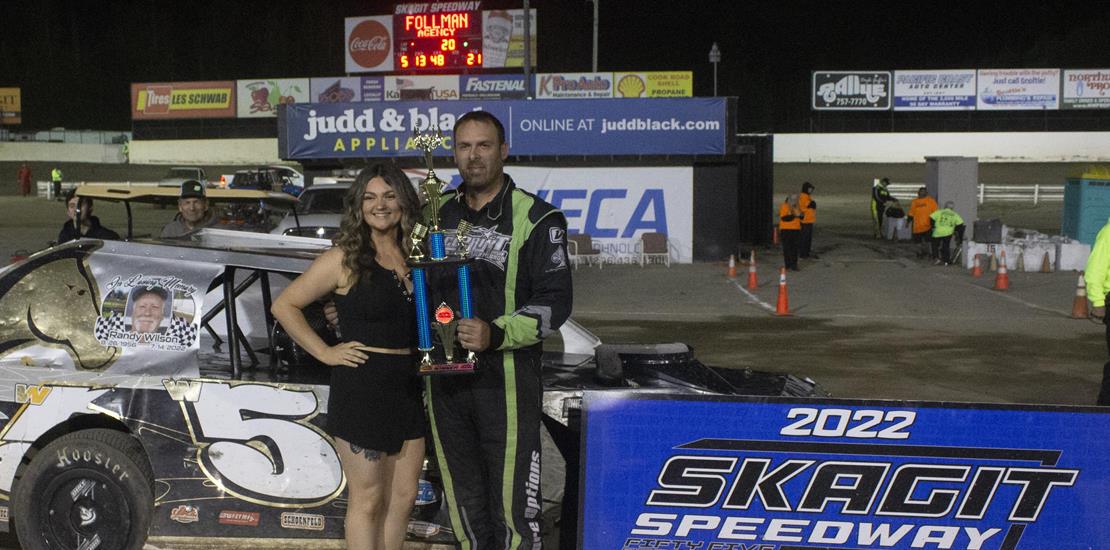 9/23/2022 -
Alger, WA - In the warmup race for the $10,000 to win Survive the 55 coming up on Saturday night, Jesse Williamson won the warmup feature at Skagit Sp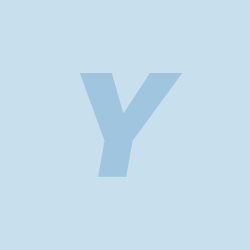 9/21/2018 - Yakima Dirt Track
Yakima, WA
Fall Brawl - Summer Thunder Sprints & Street Stocks
Just when you think the season has wrapped up and you are out of luck until 2019, the Summer Thunder Sprint Series is on fire and headed to the ½ mile dirt track at Central Washington State Fair in Yakima for the season finale!
General admission bleacher seats for all Fair events are FREE with admission to the Fair; however a limited amount of reserved seating is available for purchase. Reserved seat tickets do not include admission to the Fair. Age 3 & older must have a ticket in the reserved seating area.
The Summer Thunder Sprint Series would like to thank series sponsors Here 2 Wire, DataPro Machining, XXX Raceco parts, Highline Performance and Speedmart.
Friday, September 21 Event:
• Pit Gates open at 12:00pm / Pit Pass $35
• Drivers Meeting at 4:00pm
• Opening Ceremonies at 6:00pm
Saturday, September 22 Event:
• Pit Gates open at 12:00pm / Pit Pass $35
• Drivers Meeting at 4:00pm
•Opening Ceremonies at 6:00pm
Payout after the races in the pit area
All sprint cars must regist
360 Sprint Cars

26 entries

Summer Thunder Sprints
---
No contact information available
Full Event Information on MyRacePass
360 Sprint Cars
Finish
Start
#
Competitor
Hometown
+/-
1
22X
Jayme Barnes Everett, WA
Everett, WA
-
2
22L
Garen Linder Central Point, OR
Central Point, OR
-
3
2L
Logan Forler Boise, ID
Boise, ID
-
4
17
Cam Smith Mill Creek, WA
Mill Creek, WA
-
5
33
Colton Heath Marysville, WA
Marysville, WA
-
6
7N
Jared Peterson Stanwood, WA
Stanwood, WA
-
7
8R
J.J. Hickle Quilcene, WA
Quilcene, WA
-
8
0J
Jay Cole Shelton, WA
Shelton, WA
-
9
59
Eric Fisher Mount Vernon, WA
Mount Vernon, WA
-
10
9R
Reece Goetz Snohomish, WA
Snohomish, WA
-
11
8P
Evan Margeson Tacoma, WA
Tacoma, WA
-
12
33S
Lance Sargent Spanaway, WA
Spanaway, WA
-
13
91
Chase Goetz Snohomish, WA
Snohomish, WA
-
14
8
Devon Borden Raymond, WA
Raymond, WA
-
15
9A
Luke Didiuk Vancouver, BC
Vancouver, BC
-
16
5R
Steve Reeves Valleyview, AB
Valleyview, AB
-
17
2
James Setters Spirit Lake, ID
Spirit Lake, ID
-
18
56
Justin Youngquist Burlington, WA
Burlington, WA
-
19
15
Jeff Dunlap Renton, WA
Renton, WA
-
20
97R
Jason Reed Elma, WA
Elma, WA
-
21
18
Jason Solwold Burlington, WA
Burlington, WA
-
22
51
Dallas Melby Ravensdale, WA
Ravensdale, WA
-
Finish
Start
#
Competitor
Hometown
+/-
1
8P
Evan Margeson Tacoma, WA
Tacoma, WA
-
2
9R
Reece Goetz Snohomish, WA
Snohomish, WA
-
3
56
Justin Youngquist Burlington, WA
Burlington, WA
-
4
8
Devon Borden Raymond, WA
Raymond, WA
-
5
51
Dallas Melby Ravensdale, WA
Ravensdale, WA
-
6
97R
Jason Reed Elma, WA
Elma, WA
-
7
73
Michael Bollinger Burlington, WA
Burlington, WA
-
8
57
Derek Roberts Snohomish, WA
Snohomish, WA
-
9
F1
Corbin Fauver Everett, WA
Everett, WA
-
Finish
Start
#
Competitor
Hometown
+/-
1
22L
Garen Linder Central Point, OR
Central Point, OR
-
2
33
Colton Heath Marysville, WA
Marysville, WA
-
3
7N
Jared Peterson Stanwood, WA
Stanwood, WA
-
4
15
Jeff Dunlap Renton, WA
Renton, WA
-
5
9R
Reece Goetz Snohomish, WA
Snohomish, WA
-
6
97R
Jason Reed Elma, WA
Elma, WA
-
7
57
Derek Roberts Snohomish, WA
Snohomish, WA
-
Finish
Start
#
Competitor
Hometown
+/-
1
22X
Jayme Barnes Everett, WA
Everett, WA
-
2
59
Eric Fisher Mount Vernon, WA
Mount Vernon, WA
-
3
2L
Logan Forler Boise, ID
Boise, ID
-
4
91
Chase Goetz Snohomish, WA
Snohomish, WA
-
5
8P
Evan Margeson Tacoma, WA
Tacoma, WA
-
6
51
Dallas Melby Ravensdale, WA
Ravensdale, WA
-
7
F1
Corbin Fauver Everett, WA
Everett, WA
-
Finish
Start
#
Competitor
Hometown
+/-
1
9A
Luke Didiuk Vancouver, BC
Vancouver, BC
-
2
33S
Lance Sargent Spanaway, WA
Spanaway, WA
-
3
17
Cam Smith Mill Creek, WA
Mill Creek, WA
-
4
2
James Setters Spirit Lake, ID
Spirit Lake, ID
-
5
8
Devon Borden Raymond, WA
Raymond, WA
-
6
81
Darren Smith Curlew, WA
Curlew, WA
-
Finish
Start
#
Competitor
Hometown
+/-
1
5R
Steve Reeves Valleyview, AB
Valleyview, AB
-
2
0J
Jay Cole Shelton, WA
Shelton, WA
-
3
18
Jason Solwold Burlington, WA
Burlington, WA
-
4
8R
J.J. Hickle Quilcene, WA
Quilcene, WA
-
5
56
Justin Youngquist Burlington, WA
Burlington, WA
-
6
73
Michael Bollinger Burlington, WA
Burlington, WA
-
Finish
Start
#
Competitor
Hometown
Time
1
33
Colton Heath Marysville, WA
Marysville, WA
2
2L
Logan Forler Boise, ID
Boise, ID
3
17
Cam Smith Mill Creek, WA
Mill Creek, WA
4
18
Jason Solwold Burlington, WA
Burlington, WA
5
7N
Jared Peterson Stanwood, WA
Stanwood, WA
6
8P
Evan Margeson Tacoma, WA
Tacoma, WA
7
8
Devon Borden Raymond, WA
Raymond, WA
8
8R
J.J. Hickle Quilcene, WA
Quilcene, WA
9
22L
Garen Linder Central Point, OR
Central Point, OR
10
22X
Jayme Barnes Everett, WA
Everett, WA
11
33S
Lance Sargent Spanaway, WA
Spanaway, WA
12
0J
Jay Cole Shelton, WA
Shelton, WA
13
15
Jeff Dunlap Renton, WA
Renton, WA
14
59
Eric Fisher Mount Vernon, WA
Mount Vernon, WA
15
9A
Luke Didiuk Vancouver, BC
Vancouver, BC
16
5R
Steve Reeves Valleyview, AB
Valleyview, AB
17
9R
Reece Goetz Snohomish, WA
Snohomish, WA
18
91
Chase Goetz Snohomish, WA
Snohomish, WA
19
2
James Setters Spirit Lake, ID
Spirit Lake, ID
20
56
Justin Youngquist Burlington, WA
Burlington, WA
21
97R
Jason Reed Elma, WA
Elma, WA
22
51
Dallas Melby Ravensdale, WA
Ravensdale, WA
23
81
Darren Smith Curlew, WA
Curlew, WA
24
73
Michael Bollinger Burlington, WA
Burlington, WA
25
57
Derek Roberts Snohomish, WA
Snohomish, WA
26
F1
Corbin Fauver Everett, WA
Everett, WA