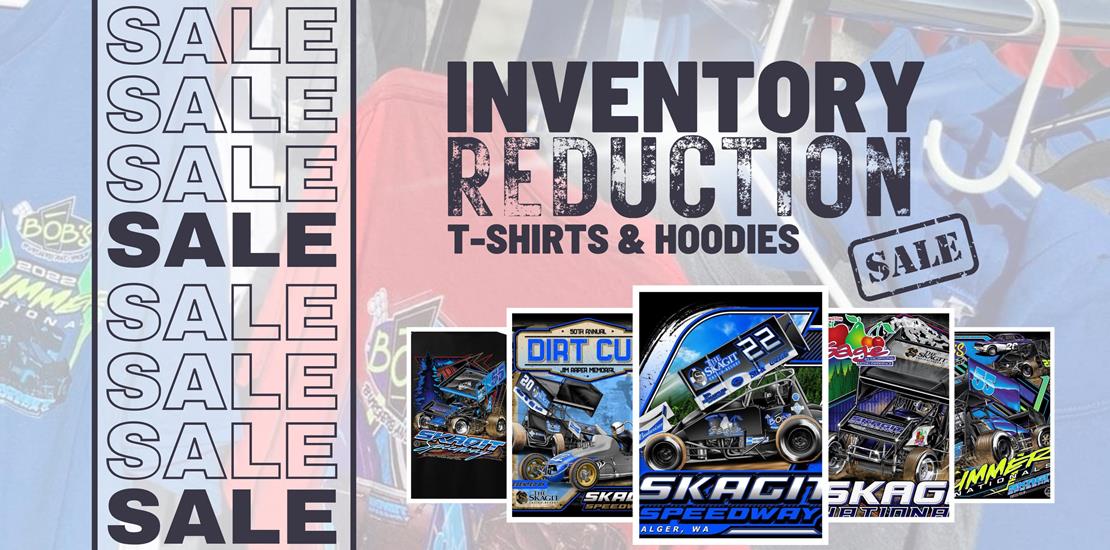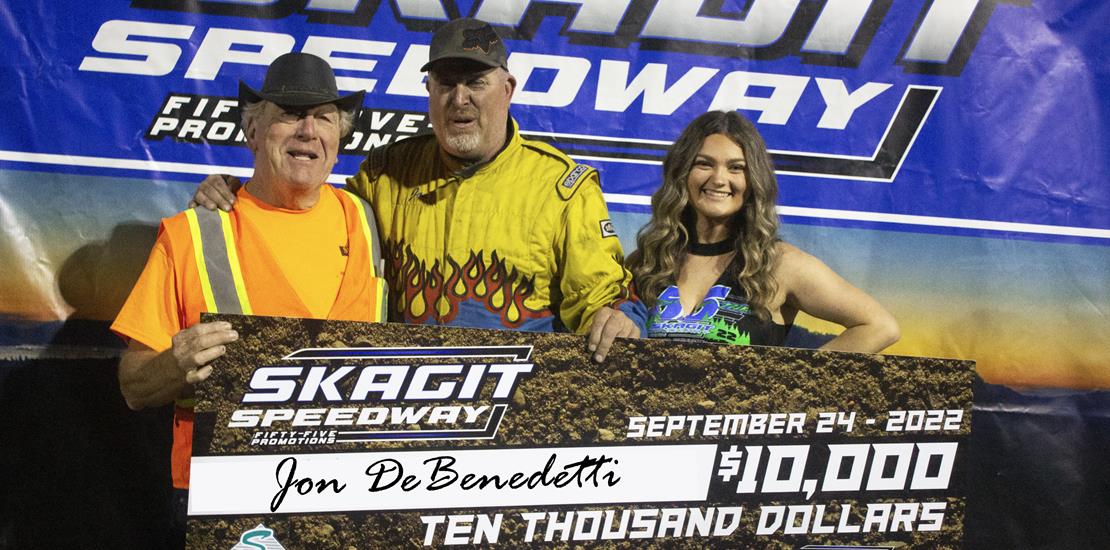 9/24/2022 -
Alger, WA -Jon Debenedetti survived 55 laps of racing at Skagit Speedway and walked away with $10,000 to show for his efforts on Saturday night. Skagi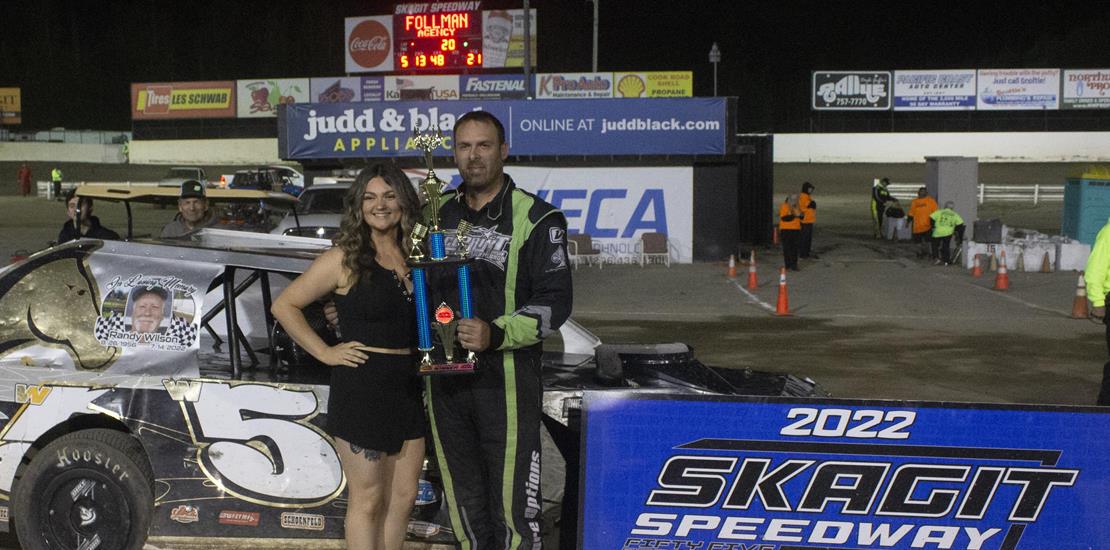 9/23/2022 -
Alger, WA - In the warmup race for the $10,000 to win Survive the 55 coming up on Saturday night, Jesse Williamson won the warmup feature at Skagit Sp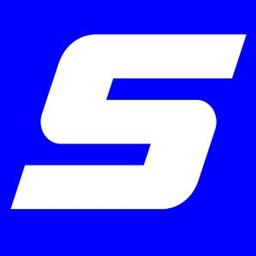 6/22/2019 - Skagit Speedway
Burlington, WA
48th Annual - JIM RAPER MEMORIAL DIRT CUP, presented by The Skagit Casino
The best of the best... that is what you will see at Dirt Cup 48
The Jim Raper Memorial Dirt Cup presented by The Skagit Casino Resort.
Featured Classes
Lucas Oil ASCS National Tour
Summer Thunder Sprint Series
Northwest Focus Midgets
Pit Gates open at 3pm
Grandstands open at 5pm
Races start at 7pm
FAN FEST PARTY - SATURDAY
1:00pm - 4:00pm
Live Music, Hall of Fame Auction, Oysters, Hot Dogs, Roasted Nuts, Roasted Corn, Autographs and more!
CASH ONLY – ATM Available in the main concessions
No outside food or drink allowed.
We do have a great selection in our concessions, as well as an Espresso stand and Beer Garden.
Check out the souvenir stand for shirts and more!
Three Day Pass:
Adult (18-61) $80
Junior(7-17) / Senior (62+) / Military: $65
Child: $10
Individual Night Tickets:
Thursday: Adult $25 • Jr/Sr/ Military $20 • Child N/C
Friday: Adult $25 • Jr/Sr/ Military $20 • Child N/C
Saturday: Adult $30 • Jr/Sr/ Military $25 • Child $10
360 Sprint Cars

51 entries

NW Focus Midgets

43 entries

Northwest Focus Midget Series

Summer Thunder Sprints
Full Event Information on MyRacePass
360 Sprint Cars
Finish
Start
#
Competitor
Hometown
+/-
1
4
21P
Robbie Price Cobble Hill, BC
Cobble Hill, BC
3
2
2
52
Blake Hahn Sapulpa, OK
Sapulpa, OK
-
3
7
23
Seth Bergman Snohomish, WA
Snohomish, WA
4
4
3
18
Jason Solwold Burlington, WA
Burlington, WA
-1
5
13
28
Scott Bogucki Mclaren Vale, SA
Mclaren Vale, SA
8
6
9
15H
Sam Hafertepe Jr Sunnyvale, TX
Sunnyvale, TX
3
7
6
33
Colton Heath Marysville, WA
Marysville, WA
-1
8
14
22X
Travis Jacobson Lake Stevens, WA
Lake Stevens, WA
6
9
5
J2
John Carney II El Paso, TX
El Paso, TX
-4
10
10
8
Devon Borden Raymond, WA
Raymond, WA
-
11
18
8R
Justin Sanders Aromas, CA
Aromas, CA
7
12
8
11
Roger Crockett Broken Arrow, OK
Broken Arrow, OK
-4
13
21
9R
Reece Goetz Snohomish, WA
Snohomish, WA
8
14
17
96
Greg Hamilton Burlington, WA
Burlington, WA
3
15
12
44W
Austen Wheatley Lake Stevens, WA
Lake Stevens, WA
-3
16
15
8C
Justyn Cox Sacramento, CA
Sacramento, CA
-1
17
19
56
Justin Youngquist Burlington, WA
Burlington, WA
2
18
16
57C
Chris Schmelzle Colville, WA
Colville, WA
-2
19
11
33S
Lance Sargent Spanaway, WA
Spanaway, WA
-8
20 DNF
1
95
Matt Covington Glenpool, OK
Glenpool, OK
-19
21 DNF
20
77X
Alex Hill Six Nations, ON
Six Nations, ON
-1
22 DNF
22
2X
Tucker Doughty Sunnyvale, TX
Sunnyvale, TX
-
Finish
Start
#
Competitor
Hometown
+/-
1
5
96
Greg Hamilton Burlington, WA
Burlington, WA
4
2
1
56
Justin Youngquist Burlington, WA
Burlington, WA
-1
3
6
9R
Reece Goetz Snohomish, WA
Snohomish, WA
3
Top 3 transfer
4
2
17W
Harli White Lindsay, OK
Lindsay, OK
-2
5
7
6
Breyton Davison Auckland, NZ
Auckland, NZ
2
6
11
14B
Bailey Jean Granite Falls, WA
Granite Falls, WA
5
7
10
F1
Corbin Fauver Everett, WA
Everett, WA
3
8
14
17C
Chris Bullock Arlington, WA
Arlington, WA
6
9
12
97R
Jason Reed Elma, WA
Elma, WA
3
10
8
14
Jordon Mallett Greenbrier, AR
Greenbrier, AR
-2
11
15
73
Michael Bollinger Burlington, WA
Burlington, WA
4
12
9
54J
Joe Lyon Arlington, WA
Arlington, WA
-3
13
13
54
Chris Ochs Colville, WA
Colville, WA
-
14 DNF
3
57
Jake Helsel Monroe, WA
Monroe, WA
-11
15 DNF
4
18T
Tanner Holmes Jacksonville, OR
Jacksonville, OR
-11
DNS
16
22L
Garen Linder Central Point, OR
Central Point, OR
-
DNS
17
2
James Setters Spirit Lake, ID
Spirit Lake, ID
-
DNS
18
29W
Steven James Seattle, WA
Seattle, WA
-
Finish
Start
#
Competitor
Hometown
+/-
1
2
8R
Justin Sanders Aromas, CA
Aromas, CA
1
2
1
77X
Alex Hill Six Nations, ON
Six Nations, ON
-1
3
3
2X
Tucker Doughty Sunnyvale, TX
Sunnyvale, TX
-
Top 3 transfer
4
5
17
Cam Smith Mill Creek, WA
Mill Creek, WA
1
5
9
59
Eric Fisher Mount Vernon, WA
Mount Vernon, WA
4
6
7
9A
Luke Didiuk Vancouver, BC
Vancouver, BC
1
7
10
0
Ashleigh Johnson Ferndale, WA
Ferndale, WA
3
8
12
96AU
Andrew Caruana Melbourne, VIC
Melbourne, VIC
4
9
13
88
Travis Reber Rapid City, SD
Rapid City, SD
4
10 DNF
8
N8
Nate Vaughn Sedro Woolley, WA
Sedro Woolley, WA
-2
11 DNF
4
10L
Brock Lemley Bellingham, WA
Bellingham, WA
-7
12 DNF
6
7
Tyler Thompson Harrisburg, OR
Harrisburg, OR
-6
13 DNF
14
91C
Chase Goetz Snohomish, WA
Snohomish, WA
1
14 DNF
11
71
John Stuart Kelso, WA
Kelso, WA
-3
DNS
15
3
J.J. Hickle Quilcene, WA
Quilcene, WA
-
DNS
16
41
Aaron Willison Langley, BC
Langley, BC
-
DNS
17
23P
Steve Parker Sedro Woolley, WA
Sedro Woolley, WA
-
NW Focus Midgets
Finish
Start
#
Competitor
Hometown
+/-
1

N/A

-
2

N/A

-
3

N/A

-
4

N/A

-
5

N/A

-
6

N/A

-
7

N/A

-
8

N/A

-
9

N/A

-
10

N/A

-
11

N/A

-
12

N/A

-
13

N/A

-
14

N/A

-
15

N/A

-
16

N/A

-
17
15
16
Nik Larson Graham, WA
Graham, WA
-2
Finish
Start
#
Competitor
Hometown
+/-
1
2A
Renee Angel Woodinville, WA
Woodinville, WA
-
2
57A
Brian Aune Arlington, WA
Arlington, WA
-
3
15
Jake Austin Snohomish, WA
Snohomish, WA
-
4
31
Shane Biles Woodinville, WA
Woodinville, WA
-
5
98
Glenn Bittrolf Springfield, OR
Springfield, OR
-
6
57
Hailey Bower Arlington, WA
Arlington, WA
-
7
18
Breanna Brostrom Lake Stevens, WA
Lake Stevens, WA
-
8
12
Jesse Conway Tacoma, WA
Tacoma, WA
-
9
7S
Chance Crum Snohomish, WA
Snohomish, WA
-
10
24
Nick Evans Granite Falls, WA
Granite Falls, WA
-
11
28
Kenny Ferris DuPont, WA
DuPont, WA
-
12
77
Jeremiah Franklin Langley, BC
Langley, BC
-
13
5
AJ Fugitt Poulsbo, WA
Poulsbo, WA
-
14
93
Jamee Gardner Arlington, WA
Arlington, WA
-
15
75
Chris Greene Spanaway, WA
Spanaway, WA
-
16
21
Todd Hartmann Bothell, WA
Bothell, WA
-
17
3B
Brian Hayes Mount Vernon, WA
Mount Vernon, WA
-
18
71
Seth Hespe Snohomish, WA
Snohomish, WA
-
19
25
Michael Hodel Lynnwood, WA
Lynnwood, WA
-
20
44
Tanner Holm Monroe, WA
Monroe, WA
-
21
16
Nik Larson Graham, WA
Graham, WA
-
22
48
Stewart Lee Campbell River, BC
Campbell River, BC
-
23
9S
Sawyer Lind Abbottsford , BC
Abbottsford , BC
-
24
3H
Hannah Lindquist Shoreline, WA
Shoreline, WA
-
25
04
Matt Loving Burlington, WA
Burlington, WA
-
26
28M
Evan Margeson Tacoma, WA
Tacoma, WA
-
27
19
Michael Millard Bremerton, WA
Bremerton, WA
-
28
39
David Mills Marysville, WA
Marysville, WA
-
29
90C
Stuart Milner Brier, WA
Brier, WA
-
30
11M
Kalvin Morton Medford, OR
Medford, OR
-
31
00
Alden Ostrom Sedro Woolley, WA
Sedro Woolley, WA
-
32
13A
Alex Peck Federal Way, WA
Federal Way, WA
-
33
32
Jared Peterson Stanwood, WA
Stanwood, WA
-
34
39R
Ross Rankine Noblesville, IN
Noblesville, IN
-
35
11T
Ray Stebbins Kent, WA
Kent, WA
-
36
8
Mike Stryker Kent, WA
Kent, WA
-
37
14
Garrett Thomas Elma, WA
Elma, WA
-
38
9T
Tristin Thomas Burlington, WA
Burlington, WA
-
39
41
Ashley Thompson Arlington, WA
Arlington, WA
-
40
82
Greg Thornhill Stanwood, WA
Stanwood, WA
-
41
37
Guy Tow Jr Castle Rock, WA
Castle Rock, WA
-
42
46
Guy Tow Sr Rainier, OR
Rainier, OR
-
43
90
Brenden White Port Orchard, WA
Port Orchard, WA
-